Each school who stays at Eagle Bluff participates in our FoodWISE program, which focuses on mindful eating and the environmental impact of food waste. The program sets goals for improving food waste and is designed to help students:
Listen to their bodies to be mindful of what foods they take and eat.
Relate the process of growing food to what they see on their plates each day.
Gain knowledge and skills to help them to waste less food at home and school.
Each school is given their own food waste cart to collect uneaten food, which is then weighed by Eagle Bluff staff after each meal. For their first meal, students are not informed of the purpose of the collection carts; the resulting food waste is used as a baseline measurement.
After the first meal, the FoodWISE program is introduced to students by the liaison. After each subsequent meal, they will share whether food waste increased or decreased at each meal, go deeper into why food waste is a problem, and give you tools to take home what you learned.
If a school shows a concerted effort in reducing food waste during their stay, understanding the importance of reducing food waste, they may earn a spot on our Golden Plate Award.
It is important that participants come away from the program with a positive and empowered relationship with food, as research shows that detrimental relationships with food can lead to eating disorders and other mental health problems later in life. Updated for Fall 2022, the FoodWISE program aims to avoid harm in the following ways:
Present the program with the mindset that reducing food waste depends more on how much food you take, not finishing the food on your plate. If someone does not want the leftover food on their plate, they should listen to their body. Pressuring others to eat is not tolerated.
Exact food waste weights are not shared with the school. We've found that revealing the weight of leftover food from each meal takes focus away from the educational aspects of FoodWISE and places more focus on the weight of each meal.
We thank you for your participation in Eagle Bluff's Outdoor School Program!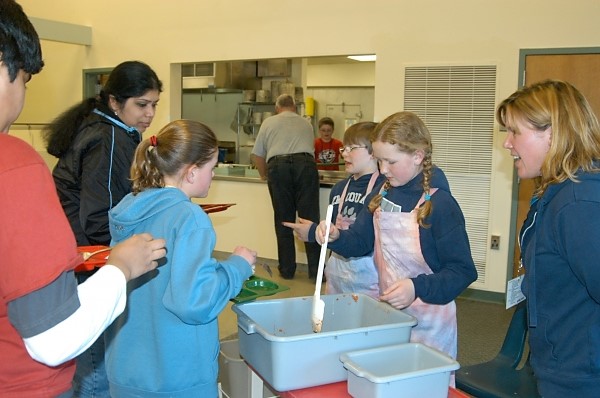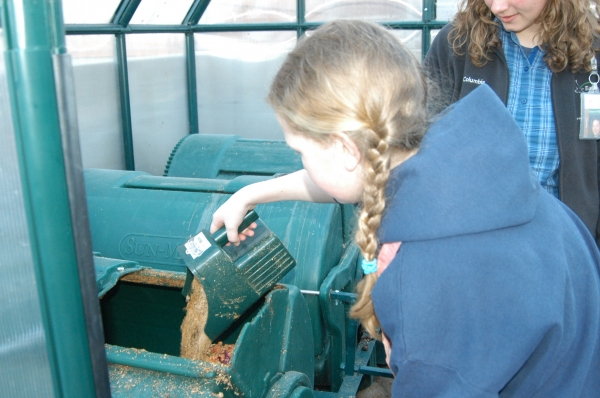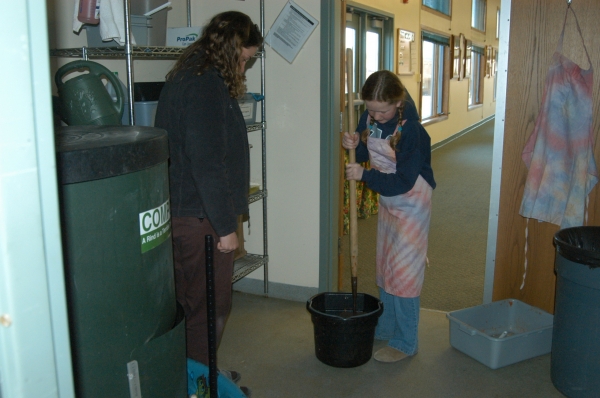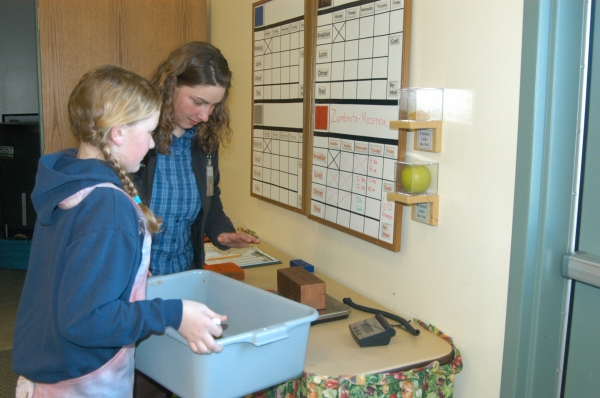 To get a better understanding on the impact force feeding can have on children, please take some time to check out the resources below. Some also provide tools you can take home to continue developing a healthy relationship between children and food.
National Eating Disorder Association: How to Have a Healthy Relationship with Food
Healthy Kids Association: Shaping Positive Eating Behaviors
Child Feeding Guide: Pressure to Eat
The Nourished Child: Force Feeding and Food Pushing 101
---
Initial support for the FoodWISE Waste Reduction and Composting Program was provided by:
The Minnesota Pollution Control Agency – Waste Reduction Grants Program
Unity Avenue Foundation
Elmer L and Eleanor J Andersen Foundation