Outdoor School Residential Program
Our residential outdoor experiential education program expands learning outside the classroom, engaging students in critical thinking, scientific inquiry, and activities that aim to raise environmental awareness, instill stewardship, and foster respect and teamwork. Book your school or group's overnight or day trip today!
What is the Eagle Bluff Outdoor School? More than your average field trip – it's an experience unlike any other! Groups (predominately from schools in MN, WI, IA and IL) stay overnight together at our campus, eat together in our dining hall and learn together about the environment, in the environment. Immersed in natural surroundings, students participate in classes, naturalist programs, group challenges, and adventure activities that sharpen their critical thinking skills, foster teamwork and leadership, and challenge them to become stewards of the environment who care for the earth and each other.
Through our accredited Outdoor School programming, we aim to provide students with hands-on, transformative experiences that:
Promote a positive relationship with the outdoors
Spark curiosity and appreciation for the natural world
Impart life skills such as teamwork and problem solving
Increase environmental & academic literacy
Foster a sense of respect, stewardship and community
Learning at Eagle Bluff
The outdoor environment of our campus, such as the river, prairies, and forest, as well as indoor classrooms in our Discovery Center, are used for teaching lessons in science, adventure, natural history, cultural history, team building and more.
Our 250-acre campus is located in the ecologically-unique Driftless Area and is home to an abundance of unique plants and wildlife, adding to the richness of students' learning experience.
Our Teaching Philosophy
Using research-based methodologies, four core beliefs are woven throughout the student experience and incorporated into our lessons. We believe students learn best when they: engage directly with nature, learn through discussions, think like a scientist, and follow the learning cycle.
Our methodologies are based on those researched and trained through The BEETLES Project.
Our Curriculum
All of our classes and activities are aligned with Minnesota State Academic Standards, providing students in-depth experiences in: ecology, nature identification, earth and physical science, history and people, outdoor adventure/recreation, challenge skills, and more!
Our curriculum is paired with supporting materials to deepen the learning experience, including STEM connections and IB profiles.
"We had a wonderful time here. The kids got so much hands-on learning, had so much fun, and created such a wonderful little community together. This is definitely an experience they will look back on for years."
Lodging
Live comfortably in our climate-controlled accommodations! Featuring dormitory-style lodging with 31 eight-bunk suites that each have private bathrooms and showers. Four rooms are fully handicapped-accessible.
We also offer campus transportation for students with mobility impairments.
Food & Dining
Enjoy meals in our full-service, cafeteria-style dining hall! Our menus are accommodating to dietary needs and feature scratch-made, local, and organic ingredients as much as possible.
Students are encouraged to "take what they eat and eat what they take." That's the motto of our FoodWISE program which offers incentives for guests who minimize their food waste. We also utilize multiple composting systems allowing us to compost food scraps from kitchen prep and guests' plates.
Recreation & Adventure!
Other campus highlights include: high ropes courses, low-ropes courses, rock climbing wall, archery ranges, orienteering course, hiking trails, geocaching, a re-created 1860's pioneer cabin, a replica Oneota dwelling site, gift shop and more!
We're located in the beautiful Bluff Country of Lanesboro, Minnesota
Just 45 minutes southeast of Rochester and an hour west of La Crosse, Eagle Bluff is conveniently located and accessible for schools and groups from all over Minnesota, Wisconsin, Iowa and northern Illinois.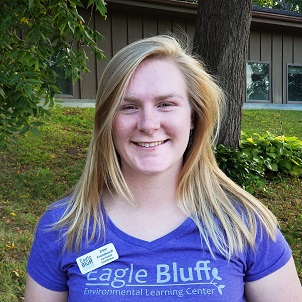 Erinn Kronebusch
Outdoor School Manager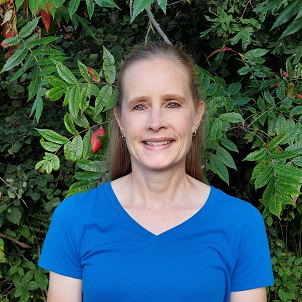 Sheila Fishbaugher
Groups & Scheduling Manager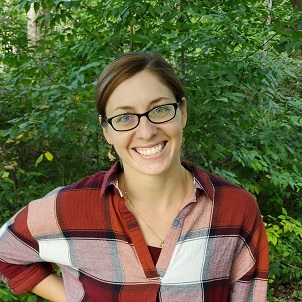 Colleeen Foehrenbacher
Education Director
Rates & Other Information
Fall 2019 – Spring 2020
Included in the per person (students and chaperones) cost is all lodging & meals (for overnight trips), and educational programming.
Discounts may be available on multi-day overnight programs to first-year groups! Inquire below!
We believe that everyone should have access to the outdoors. To inquire about potential funding assistance for your trip, please contact us.
Two ways to visit the Outdoor School:
Overnight Trips
Three Day, Two Night Program:
$118/person
Four Day, Three Night Program:
$163/person
Five Day, Four Night Program:
$205/person

Sample Schedule:
7:30-8:30: Breakfast
8:30-11:30: Class
11:30–12:00: Free time
Noon-1:15: Lunch/Free Time
1:15–4:15: Class
4:15–5:00: Free time
5:00–6:30: Dinner/Free Time
6:30–7:30: Naturalist Program
7:30–9:00: Group Activities
9:00–9:30: Group Meeting Time
9:30-10:00: Quiet Time in Rooms
10:00 – 6:30: Quiet hours
Day Use Trips
Half-day
$20/person
Full day
$30/person
Lunch $7/person, or you may bring your own.

Sample Day Schedule:
8:45am: Arrival
9:00am: Class or group activity
Noon-12:45pm: Lunch break
12:45pm: Class or group activity
4pm: Depart
Inquire about a trip
Fill out our inquiry form and our groups manager will get back to you with more information!
You may also call and talk with our groups scheduling manager at 507-467-2437.