Adventurous overnight camps for children and families!
Eagle Bluff is home to a multitude of unique and adventurous, overnight summer camps for kids entering grades 3 through 12 as well as a family camp weekend in July. Make this summer the best ever for your child and give them an experience they'll never forget by registering them for one of our awesome camps!
Our camps allow campers to experience the best of Eagle Bluff's activities, but also has its own distinct theme. From learning to handle raptors to discovering what it's like to sleep outdoors in their own shelter, Eagle Bluff campers gain new skills, build self-confidence, and foster their relationship with the natural world.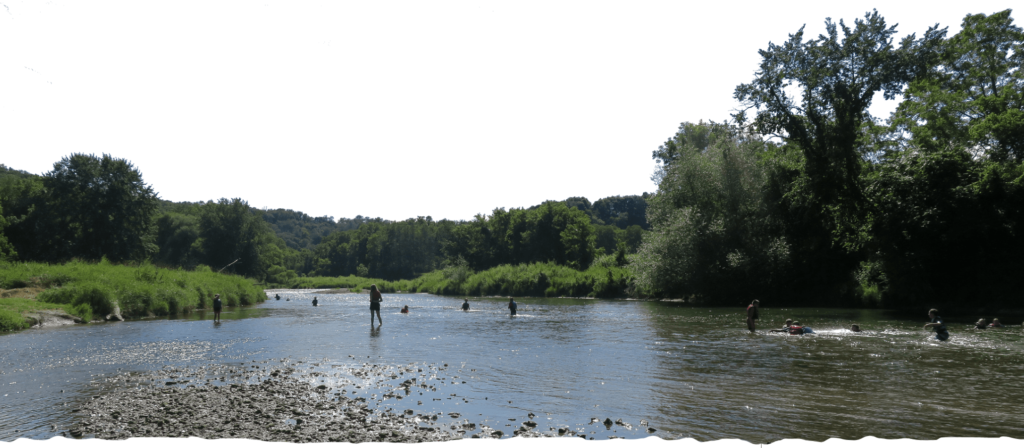 Summer Camps 2021
Registration for 2021 camps not yet open – enter your email below to hear when they are available!
Counselor-in-Training (CIT)
An adventurous volunteer experience!
Preschool Day Camps
Adventurous half-day camps for youngsters ages 3-5!
View all camps by grade level
Summer Camp Information
Where do campers play?
Campers will be up and down our campus throughout their different activities! They could be tackling a high ropes course, scrambling up our 40 foot rock wall, and shooting arrows at the range. Beyond that, each camp specializes in different activities, such as shooting at the rifle range or exploring the ponds for frogs and turtles.
Check out our campus
Where do campers sleep?
Campers sleep in our climate-controlled dormitory with staff available nearby. Most camps also include a camp out, where campers experience sleeping under the stars in Eagle Bluff tents, or shelters they make themselves. Friends that request to room together while at camp will be housed in the same room with other future-camper-friends. All room assignments will be made by Summer Camp Managers prior to camp.
Check out our lodging & accommodations
Where/what do campers eat?
All camps include at least one meal prepared around a campfire! Otherwise all meals are provided in our dining hall, offering kid-friendly meals that are homemade and nutritious. We use local, sustainable ingredients as often as possible and work to minimize food waste. Every attempt is made to meet food allergy or dietary needs. Our campus is peanut free.
More about our food & dining
Counselors with charisma!
Our core summer staff are adults with college degrees that have spent the previous year teaching at Eagle Bluff. We are committed to providing an exciting and safe experience for ALL campers. All staff are first-aid and CPR certified.
Meet our staff
We're located in the beautiful Bluff Country of Lanesboro, Minnesota
Just 45 minutes southeast of Rochester and an hour west of La Crosse, Eagle Bluff is conveniently located for campers from all over Minnesota, Wisconsin, Iowa and northern Illinois.
View our location on Google Maps
Individual Camp Rates are listed with each camp. Click a camp page above to see more details. All summer camps require pre-registration. Your camper's placement is held by making a non-refundable deposit.
**Early Bird Rates end April 15th**
Full payment for the Early Bird rate is not due until camp check-in.
Meet the Summer Camp leaders
The core of our summer staff are adults who have a college degree, and will have spent the previous year working at Eagle Bluff with the visiting school groups as a part of the Naturalist Fellowship.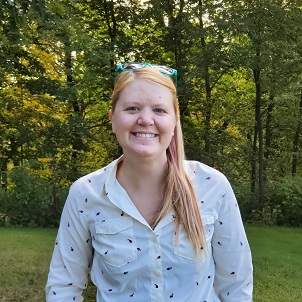 Jenna Moon
Education Director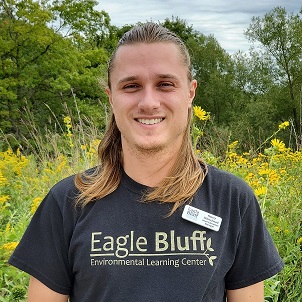 Henry Whitehead
Summer Camps Co-Manager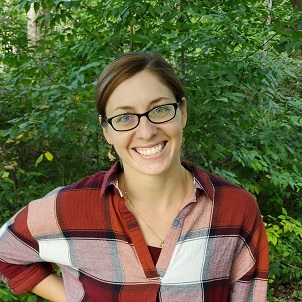 Colleen Foehrenbacher
Executive Director
Campers are supervised at all times, except when in their rooms at night. An on duty staff member will be sleeping in their own, clearly marked room in the same section of the dormitory as the campers in case they are needed in the night.
We are committed to providing an exciting but safe summer camp experience. All of our staff are first-aid and CPR certified.
Frequently Asked Questions
What if my camper has special dietary requirements?

Eagle Bluff's kitchen can cater for campers with special dietary requirements, like allergies or vegetarian preferences. Just make sure to clearly indicate your camper's needs on their medical or registration forms. Our campus is peanut free.
Does my camper get to go on a ropes course?

It depends! Our ropes courses are best designed for 5th grade and up, so depending on the camp they will challenge themselves on a ropes course.
How do I make sure my camper and their friend room together at camp?

On the registration form, there is a place for you to indicate your camper's roommate preferences. The Summer Camps Manager will make sure that they are placed together. If your camper isn't coming with a roommate, they will be placed in a room with campers similar in age.
Can I register offline?

If you'd like to avoid the registration fee, you can select "Offline Payment" when registering for camp. IMPORTANT: Your camper's registration place is not saved or confirmed until Eagle Bluff receives and processes your check for the payment amount you selected. If there are not many spots left for the camp you are registering for, we recommend you pay by credit card to ensure your camper's spot is secure.

Make check out to Eagle Bluff ELC with "camps" in memo line. Mail check to Eagle Bluff, Attn: Jenna Moon, 28097 Goodview Drive, Lanesboro, MN 55949
How does the Early Bird registration work?

Your campers's registration qualifies for the discounted, Early Bird rate as long as they are registered by April 15th. Registration is completed by paying either the deposit OR the full payment. If you only pay the deposit while registering, the remaining, discounted payment will be automatically charged the first day of camp. If you wish to pay by a different card or make payments prior to camp, please call Eagle Bluff to do so.
Are scholarships available for my camper?

If you are interested in learning more about potential scholarships available for your camper, please email camps@eagle-bluff.org.
What's the difference between Firearms Safety Camp and Forkhorn I Camp?

The Firearms Safety Camp focuses mainly on completing your camper's Firearms Safety Certification. They will attend classes and complete activities that fulfill the certification process and go to our ranges to complete the field day portion. They will get to go on a ropes course while at camp, for fun. We will send you a form in the mail prior to your camper's arrival to be filled out and brought with to camp.

Campers may also use the Forkhorn I camp to complete their Firearms Safety Certification, but the week-long camp has many more "summer camp-like" activities. If they want to complete their certification, they must complete the online portion of the certification process prior to the start of camp. They will do the field day portion while here, along with a few other hunting related activities to supplement the online lessons. The rest of the time they will be in and out of many other activities: canoeing, archery, a high ropes course, an overnight camp-out, rock climbing, and more.
How do I get to Eagle Bluff?
What's on the packing list for my camper?

A packet will be sent out via email about one month before camp starts. It includes all of the info you'll need to prepare for camp! The packets will also be online on the camp pages.
Does my camper get to swim?

Depending on the camp, swimming occurs in the Root River, or in a State Park lake. When swimming where no lifeguard is present, all campers will be wearing a personal flotation device. There will also be set boundaries and adults with throw bags in case a camper requires assistance.
How do I contact my camper during the week?

You are encouraged to correspond with your camper by emailing to campers@eagle-bluff.org (please put your camper's name in the subject line) or if you wish to send a letter to your camper, address it as follows:

Your Camper's Name
Name of Camp
Eagle Bluff ELC
28097 Goodview Drive
Lanesboro, MN 55949

If your camper is attending a camp hosted at Eagle Bluff, but run by an outside group, please contact the person in charge of that group to reach your camper.
What happens if my camper is injured?

Every staff member has, at a minimum, a current First Aid and CPR certification. Minor injuries (i.e. scrapes and bruises) will be treated by staff in our well equipped first aid room. If any injury requiring more than basic first aid occurs, we will contact the parents immediately. In case of such an injury, we take the camper to a medical clinic in Preston or to St. Mary's Emergency Room in Rochester. If need be, both an ambulance out of Lanesboro and the Mayo helicopter can be at Eagle Bluff in approximately 10 minutes.
Do I need to send money with my camper?

We encourage campers not to bring money. There are no vending machines available to the campers. We open the gift shop on the last day of camp at pick up time if you and your camper wish to purchase any souvenirs.
Do I need to send snacks with my camper?

No; everything campers need, including snacks, will be provided by Eagle Bluff. This is also to prevent a food allergy reaction. If campers bring food or drinks with to camp, it will be held in the office during camp and returned to campers when they leave. (Considerations are made for those campers with medical needs.)
Can my camper bring their cell phone?

No; we ask that cell phones stay at home. Campers are only allowed to use a telephone in the case of an emergency. If the staff deems a phone call home necessary, they will help the camper use an Eagle Bluff phone to contact their parent/guardian.
What about other electronics?

We ask that NO electronics, including tablets, smart watches, handheld video game systems, or iPods, are brought to Eagle Bluff. Not only do they detract from the camp experience, we cannot guarantee their safe keeping in the dormitory.
What is the cancellation policy?

Cancellations made at least 15 days prior to the start of camp will receive a full refund less the deposit. Cancellations made less than 15 days will be charged the full amount.