---
Connecting people to nature through education & transformative outdoor experiences
Founded in 1978, Eagle Bluff is a 501(c)(3) nonprofit organization. As a year-round environmental learning center, we provide accredited education programs & outdoor adventures to over 16,000 children, adults, and families each year.
We are located in rural southeastern Minnesota, just a few miles from the small historic town of Lanesboro in Fillmore County. Our campus is a two hour drive from the Twin Cities, 45 minutes from Rochester, 45 minutes from Winona, and one hour from La Crosse, WI.
For the students, adults and families that visit Eagle Bluff, their experiences are more than just another school field trip or walk through the woods. By participating in direct observation, interaction, engagement and exploration of the environment, students and visitors connect with nature on another level, cultivating a relationship with and deeper understanding of the natural world.
Through hands-on learning in nature, we aim for people to leave Eagle Bluff with experiences that stick with them and inspire them to become lifelong stewards of the environment by:
Fostering a sense of respect, stewardship and community
Imparting life skills such as teamwork and problem-solving
Increasing environmental awareness & academic literacy
Promoting positive outdoor experiences, and
Sparking curiosity and appreciation for the natural world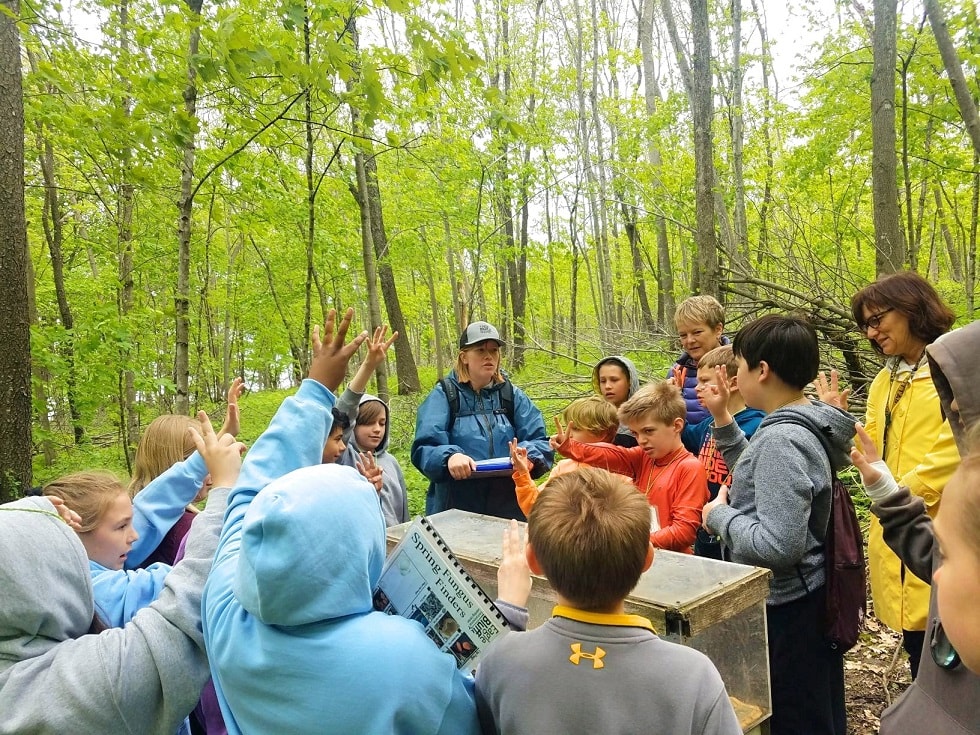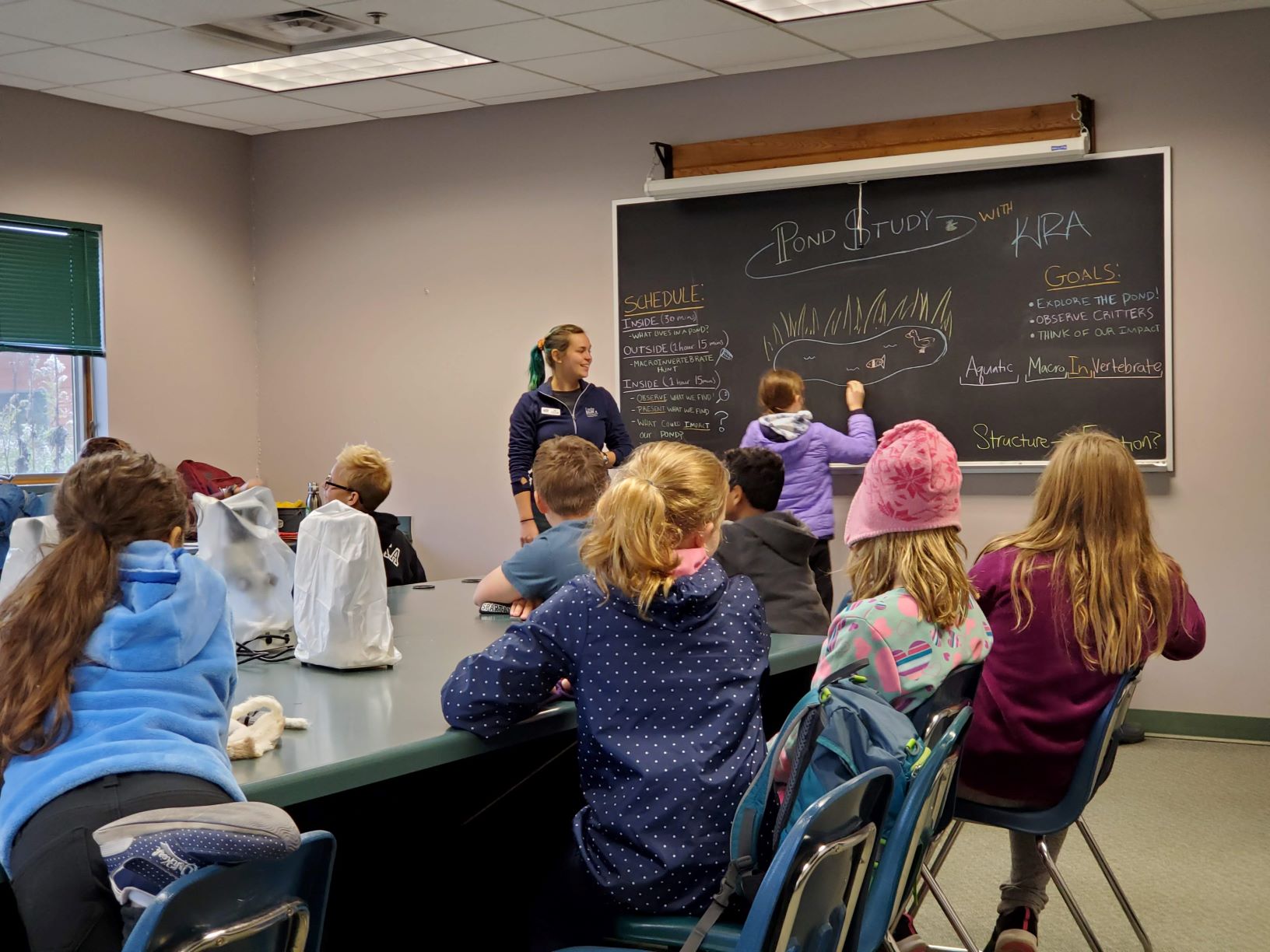 A remedy for "Nature-Deficit Disorder"
Due to many factors, today's children and families often have far less opportunities to connect with the natural environment than previous generations. At the same time, our use of and reliance on screens and other digital technologies has skyrocketed. Parents of children 8 to 12 years old say that their children spend three times as many hours with computers and televisions each week as they do playing outside.
In his seminal book, The Last Child in the Woods, author Richard Louv dubbed this phenomenon, 'nature-deficit disorder'. In the last 20-plus years, numerous studies have documented the positive effects being in nature has on children – effects that can last a lifetime. As Louv illustrates, a relationship with nature provides us all with a sense of wonder and curiosity, as well as a deeper understanding of our responsibility to respect and take care of the earth and its inhabitants.
At Eagle Bluff it's okay to get dirty, muddy, and wet; where kids can canoe for the first time, experience the challenge and thrill of the high ropes course, and discover that the night sky is an experience in wonderment.
More than 16,000 children, families and adults visit Eagle Bluff every year to hike, paddle, camp, swim, shoot, ski, climb, jump, swing, laugh, play, build, explore, learn, observe, dream, discover, connect, and grow. Whether it's your first trip or your 20th, you'll learn new things, make new friends, explore new places, and challenge yourself in new ways!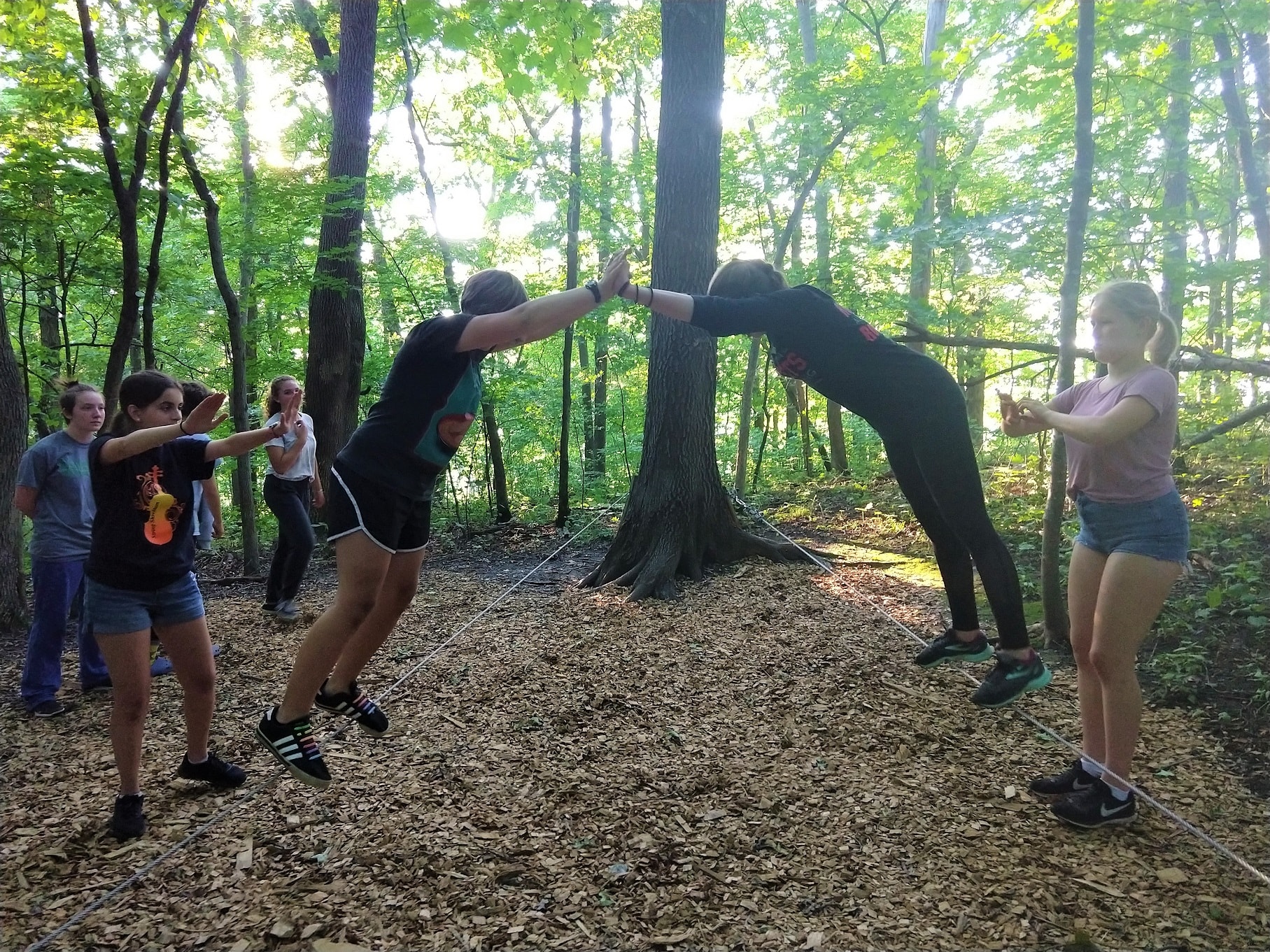 Our Mission & Vision
We envision a world with people living in harmony with the earth and each other.
Through a variety of programs for children and adults, our mission is to provide transformative experiences which empower people to care for the earth and each other.
Learning outside the classroom
Amidst the natural beauty of the scenic bluff country near Lanesboro, Minnesota, Eagle Bluff is located on over 250 acres of restored prairie and mixed hardwood forest and surrounded by hundreds of acres of state forest land. Our campus is located in the Driftless region, which is rich in natural resources and cultural history, unique in its limestone karst geology and enchanting beauty.
Our campus overlooks the Root River Valley and boasts an abundance of unique plant and wildlife, including gray fox, river otter, soft-shelled turtle, timber rattlesnake, tufted titmouse, bald eagle, pleistocene snail, luna moth, wild turkey, American woodcock, cream wild indigo, wild parsnip, and more!
Learning at Eagle Bluff is nearly all outdoors, always hands-on and led by passionate professional outdoor educators. 45 different classes and activities are available with subjects ranging from science, adventure, natural history, cultural history, team building and more.
The staff at Eagle Bluff is comprised of a dedicated team of highly-skilled professional educators, naturalists, and administrative support personnel. Each staff person is committed to creating and outstanding educational experience and meeting the individual needs of each student.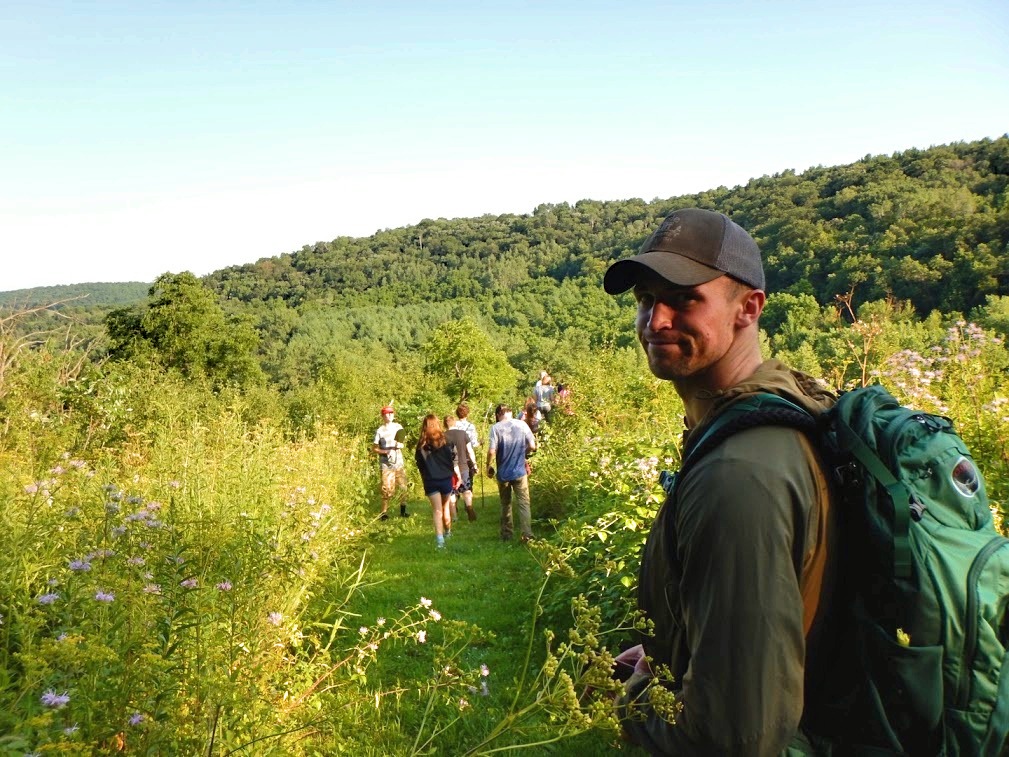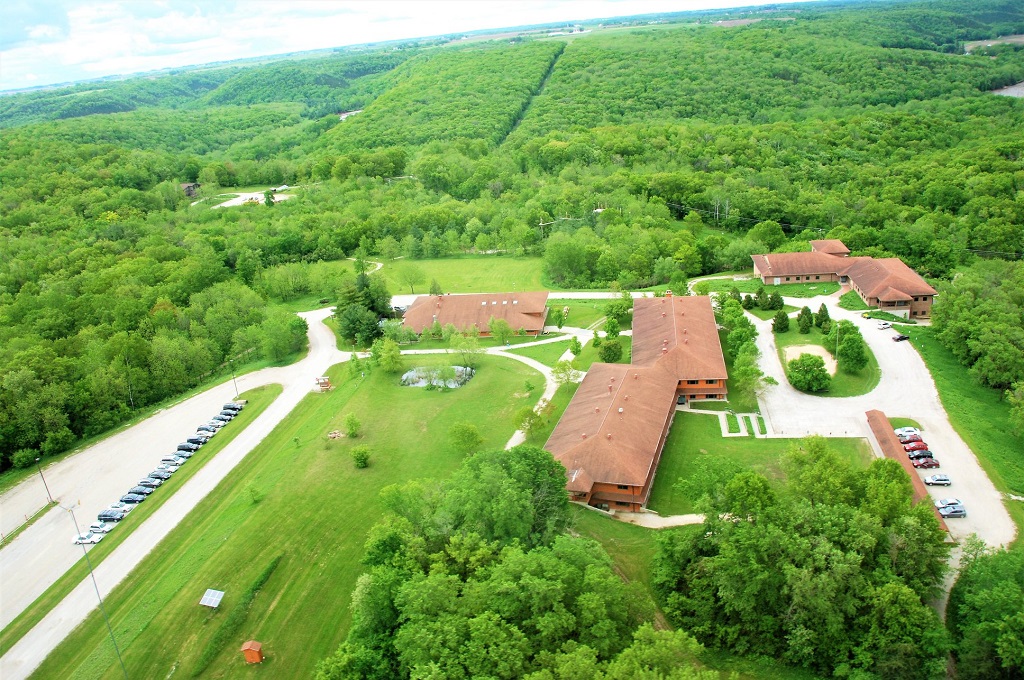 Programming for preschoolers on up
Our core programming consists of:
Additionally, our Wildlife staff is dedicated to the care, training and educational programming of Eagle Bluff's wild animal ambassadors (five birds of prey, one skunk, six snakes, a turtle, and other reptiles and amphibians). Our wild animals are a core part of our educational programming and can even be brought to you through our public outreach programming to teach outside groups about wildlife conservation.
Furthermore, we offer a variety of ways for other groups to experience Eagle Bluff and our beautiful campus through seasonal events, custom retreats, conference and meeting hosting, team building adventures, and other custom outdoor experiences.

Our Founding & History
Children need to get back to nature…
That is the belief of our founder, Joe Deden. As a student Joe studied the Forestry program in Germany, working alongside students from schools who stayed in youth hostels. These students were learning to care for the environment by being educated about the environment in the environment. And it hit him— he had to make this same opportunity available to students in his home state of Minnesota!
Explore our history
Your Impact
In 2018, because of our generous supporters, more than 14,000 youth were served through our Outdoor School and Summer Camps. And hundreds more adults came to Eagle Bluff to expand their knowledge through our Adult Education programming. Read more about your impact providing outdoor education at Eagle Bluff.
Impact & financials
YOU make outdoor environmental education possible!
Eagle Bluff donors are a community of passionate people committed to promoting environmental education and a love of nature to all. At a time when our planet needs it most, our donors are promoting environmental awareness, fostering respect and teamwork, and connecting people to nature through education.
Your generosity gives environmental education and transformative outdoor experiences to thousands of children, adults and families every year. There are many ways you can invest in this important mission to empower the next generation to care for the earth and each other.