Team Building Adventures
Challenges come in an infinite number of shapes and forms! Book your team for a full- or half-day confidence building experience that promotes personal growth, connections to the outdoors, & strengthens group bonds. Plan a team building adventure for your group at Eagle Bluff today!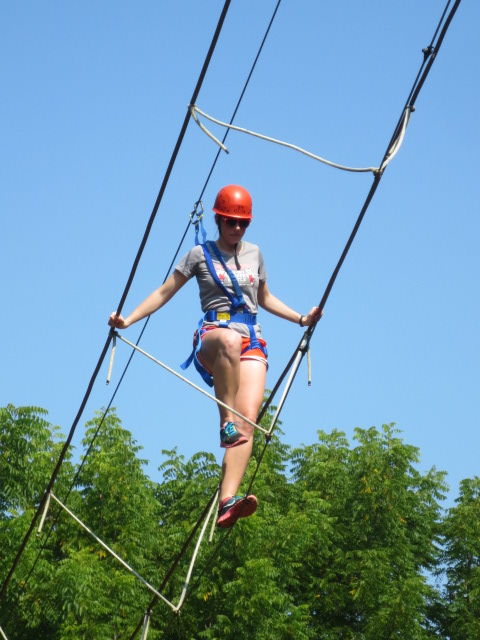 High Ropes Challenge Course
1/2 day program. Minimum group size/charge 15 people.
Maneuver 30 feet in the air through a series of towers connected by various cables, ropes, and log events. The course itself presents a safe atmosphere that encourages participants to recognize and confront their fears. Experiencing success on the course is a powerful experience with a lasting effect!
The ropes course is an exhilarating group challenge! Maneuver through events that must be traversed before the final zipline ride. Participants will have partners who will be responsible for monitoring safety protocols and provide positive encouragement. At the end of class, the instructor will lead the group in an inclusive discussion debrief.
Group Challenge Course
1/2 day program. Minimum group size/charge 15 people.
Participants will utilize the skills of communication, cooperation, trust, and problem solving while facing a variety of team building challenges. The skills practiced during this class are building blocks for success! Working on group dynamics provides benefits and advantages in school, work, and relationships with others.
Your instructor will customize each challenge experience to the group's dynamics and skill. Each challenge will build upon the previous while becoming more difficult, demanding full team cooperation and positive interaction. Challenge events may include: All Aboard, Wild Woozy, Spider Web, Trust Fall, The Maze, Whale Watch, TP Shuffle, Canyon Crossing, Alligator Swamp, Norwegian Skis, Triple Crossing, and The Wall.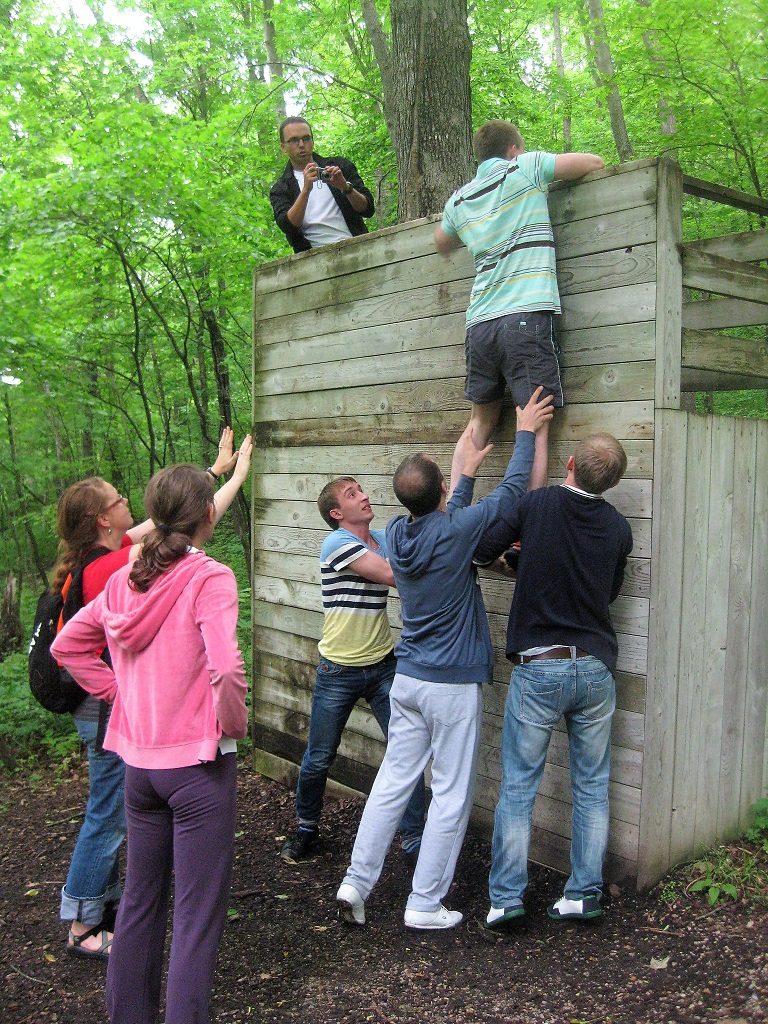 Team Building Adventure Rates
Youth rates
1/2 day: $20 per student
Full day: $30 per student
Adult rates
1/2 day: $25 per adult
Full day: $35 per adult
Optional lunch in our dining hall: $8 per person
Book both challenge experiences, or pair a challenge experience with a naturalist class and get maximum value for a full-day team building experience!
Contact our groups manager or fill out the form below for a list of available team building classes. You can also reach us at 507-467-2437.
Contact Us to Book Your Custom Team Building Experience
Work with our staff of professional educators and team building facilitators to design an experience that will meet the goals of your unique group.
Fill out the inquiry form to get in touch and start designing your adventure.