Environmental Education Fellows & Mentors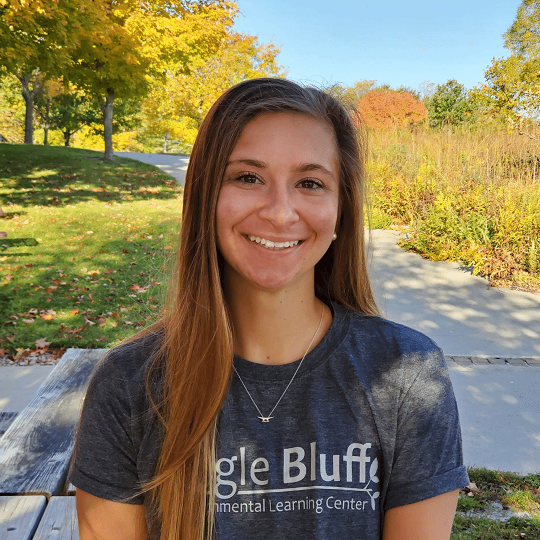 Genevieve Giarrusso (GG)
Environmental Education Mentor
Email: gg@eaglebluffmn.org
GG grew up in Central New York and went to college on Keuka Lake. One of her favorite outdoor activities is running. She is also very crafty and enjoys painting different types of birds. GG's favorite bird is the green heron because of its unique call. 
Interesting Fact: GG can lick her elbow.  OW OW!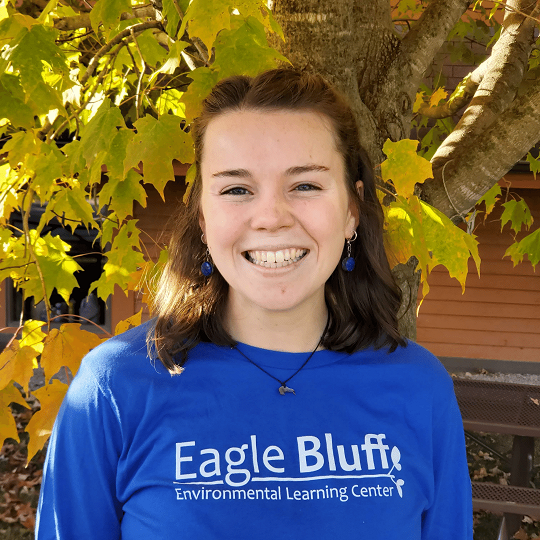 Louisa Mullin
Environmental Education Mentor
Email: louisam@eaglebluffmn.org
Louisa grew up in Minneapolis and graduated from Macalester College in 2020 with a degree in Geology and American Studies. That fall, Louisa came to Eagle Bluff for the Environmental Education Fellowship program. This is Louisa's second year at the Bluff now as the Fellowship Mentor. She enjoys bike rides, kitchen dance parties, and games (especially if they involve ultimate frisbee). One of her favorite places to be is the Boundary Waters in northern MN where she spent a lot of time growing up with her family and through YMCA Camp Menogyn as both a camper and a canoe guide.
Fun Fact: Louisa has perfected the art of the breakfast burrito.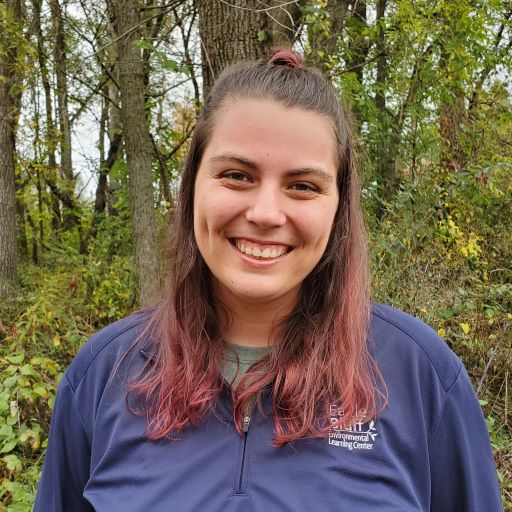 Rachel Weikart
Environmental Education Fellow
Rachel trekked across the Midwest from Indiana to join the fellowship program. She received a Sustainable Development degree from Taylor University. Rachel loves going going on walks, hanging out with friends, and giving out random trivia facts. She also strives to be the best mini golfer in any group. She's also a fish babysitter for when her roommate goes out of town.
Fun Fact: Rachel has been to Malawi, Zambia, and almost Mozambique in Southern Africa.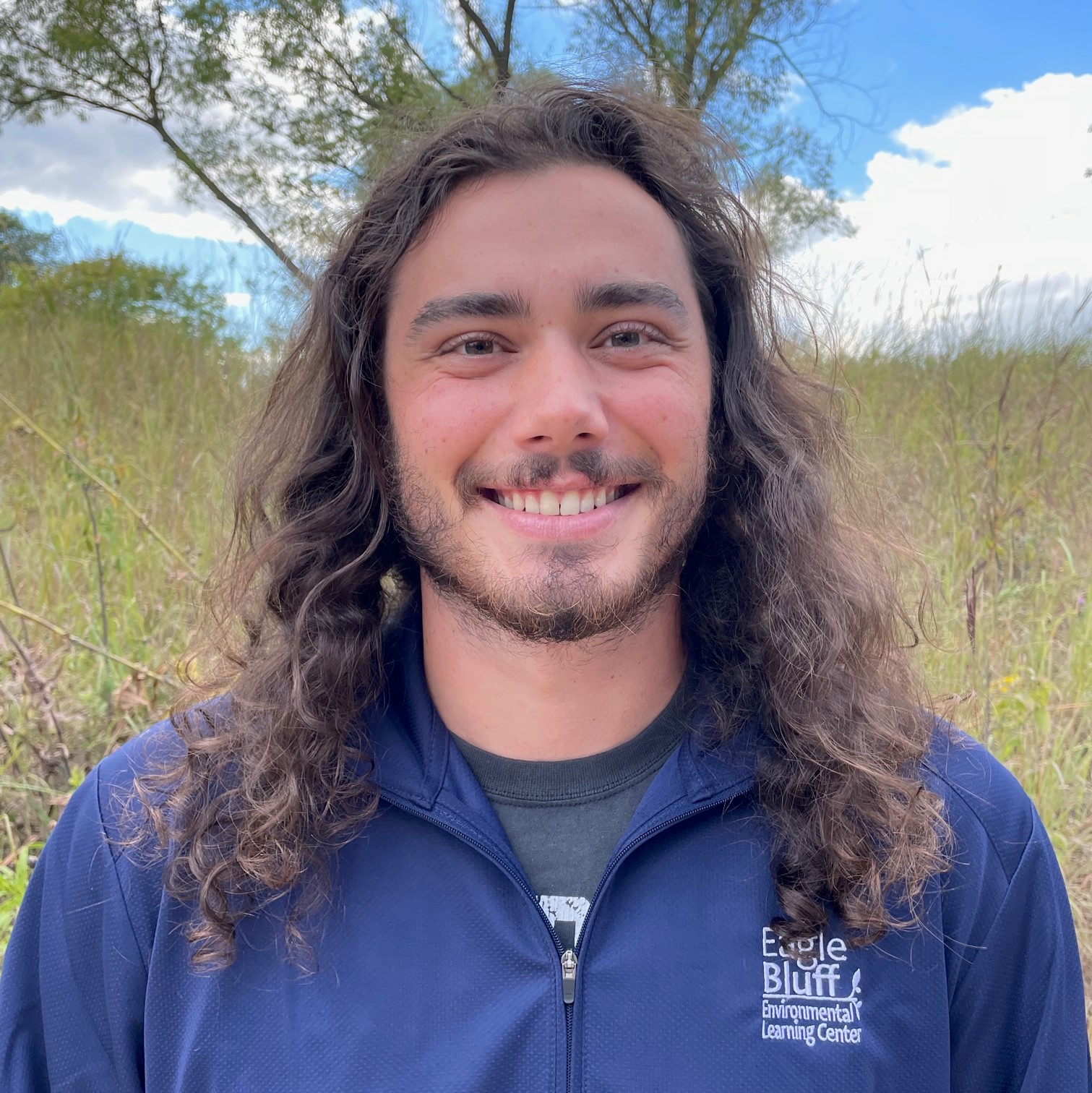 Andrew Johnson
Environmental Education Fellow
OW OW! After graduating from Luther College in 2017, Andy immediately began adventuring. He moved to Utah to work for the Conservation Corp, then became an educator living aboard the schooner Roseway in the Virgin Islands and New England, then moved to the Southeast to return to working in environmental conservation, and now has found his way to Eagle Bluff. Hailing from Goodhue, MN, Andy enjoys playing and watching sports, reading, listening to music, hiking, canoeing, and anything else that gets him outside.
Fun Fact: Andy does not eat condiments (ketchup, mustard, mayo, dressing, etc). Go team.
Anna Skalicky
Environmental Education Fellow
Anna (with 2 N's) grew up in the Missouri Ozarks and graduated from Macalester College in 2021. She is the proud mother of two goldfish. In her free time, Anna enjoys birdwatching, baking, hiking, kayaking, gardening, reading, and nature journaling.
Fun fact: Anna plays the clarinet!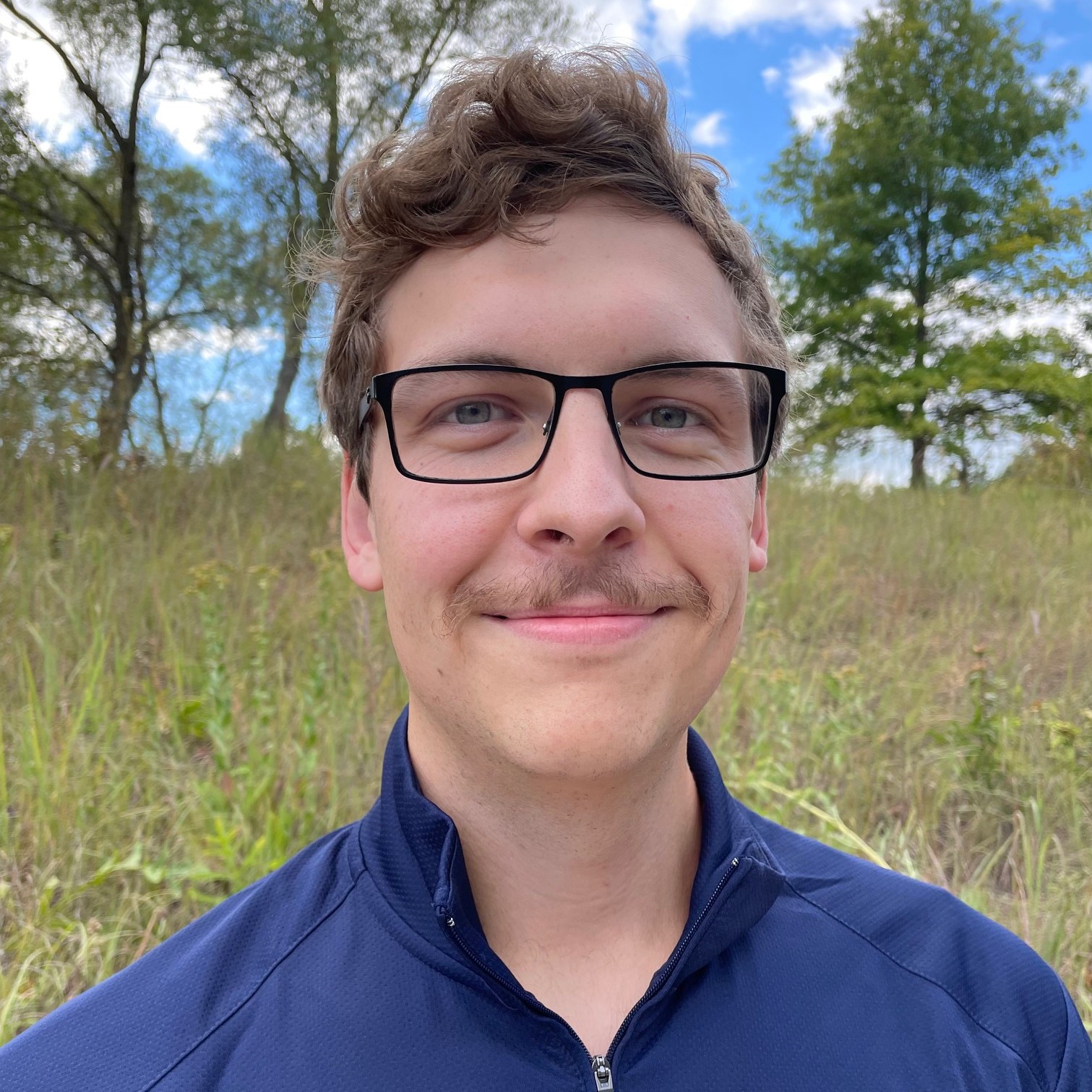 Alex Belisle
Environmental Education Fellow
After graduating from the University of Wisconsin-Platteville, Alex spent a year at the Aldo Leopold Foundation as a Land Steward fellow learning to restore and manage natural ecosystems. After spending the last three years between Beloit/Baraboo/and Platteville, WI  working in land management, he joins Eagle Bluff as a Environmental Education Fellow excited to share his passion and knowledge of the environment with others. Hailing from the dark depths of the ocean, Alex enjoys reading, hammocking, playing board games, archery, long walks in the woods, cooking, playing video games, camping, and not getting caught in the rain. Ow-ow. 
Fun Fact: Alex is slower then a bear.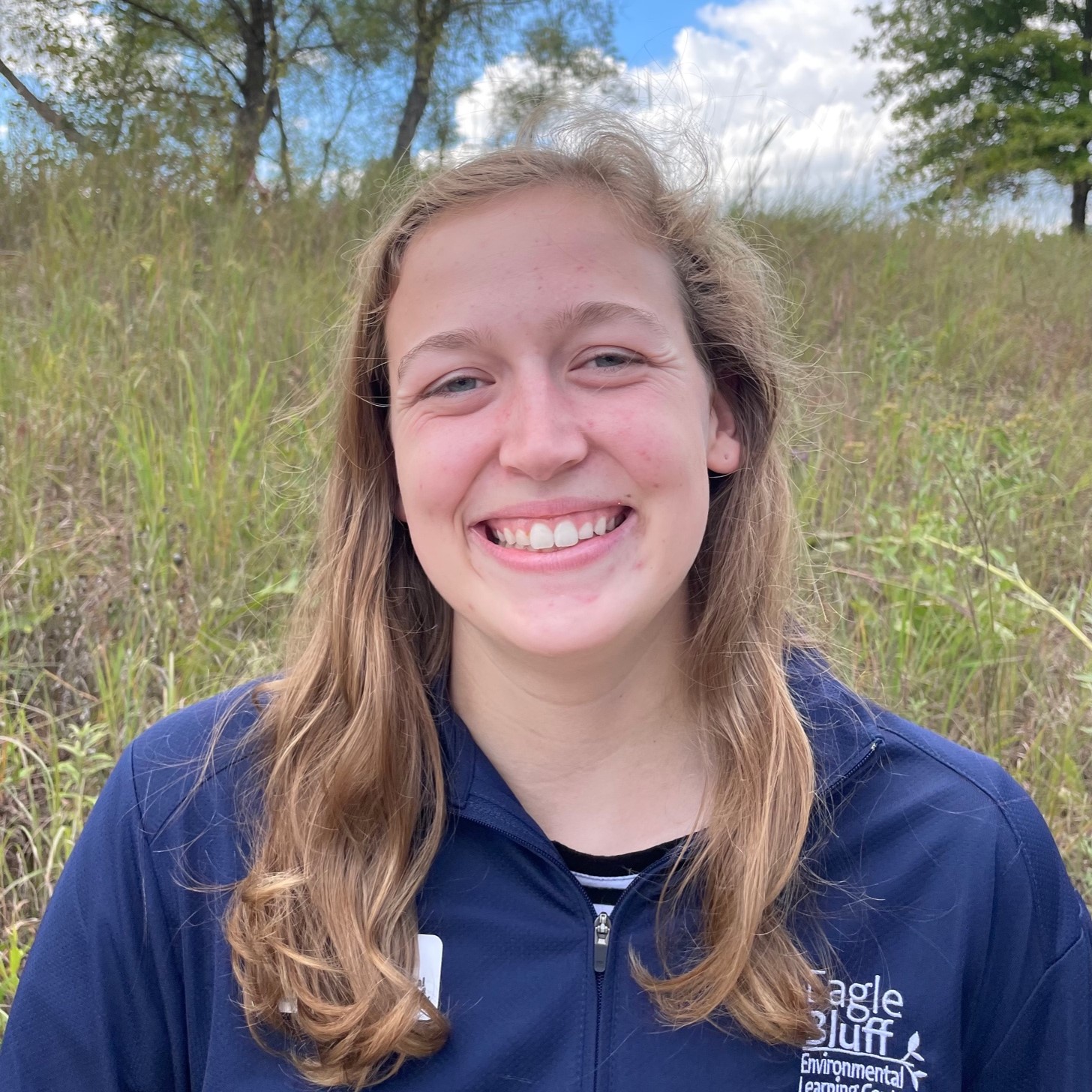 Gretchen Olson
Environmental Education Fellow
Gretchen grew up in Woodbury, MN and is a huge fan of the Minnesota State Fair. Gretchen graduated from St. Olaf College with a degree in biology. She enjoys hanging with the other fellows and loves a spontaneous dance party. Gretchen is a huge fan of cute animals, sunsets and quoting movies.
Fun Fact: Gretchen leads the Eagle Bluff staff in the number of sloth items she owns.
OW OW!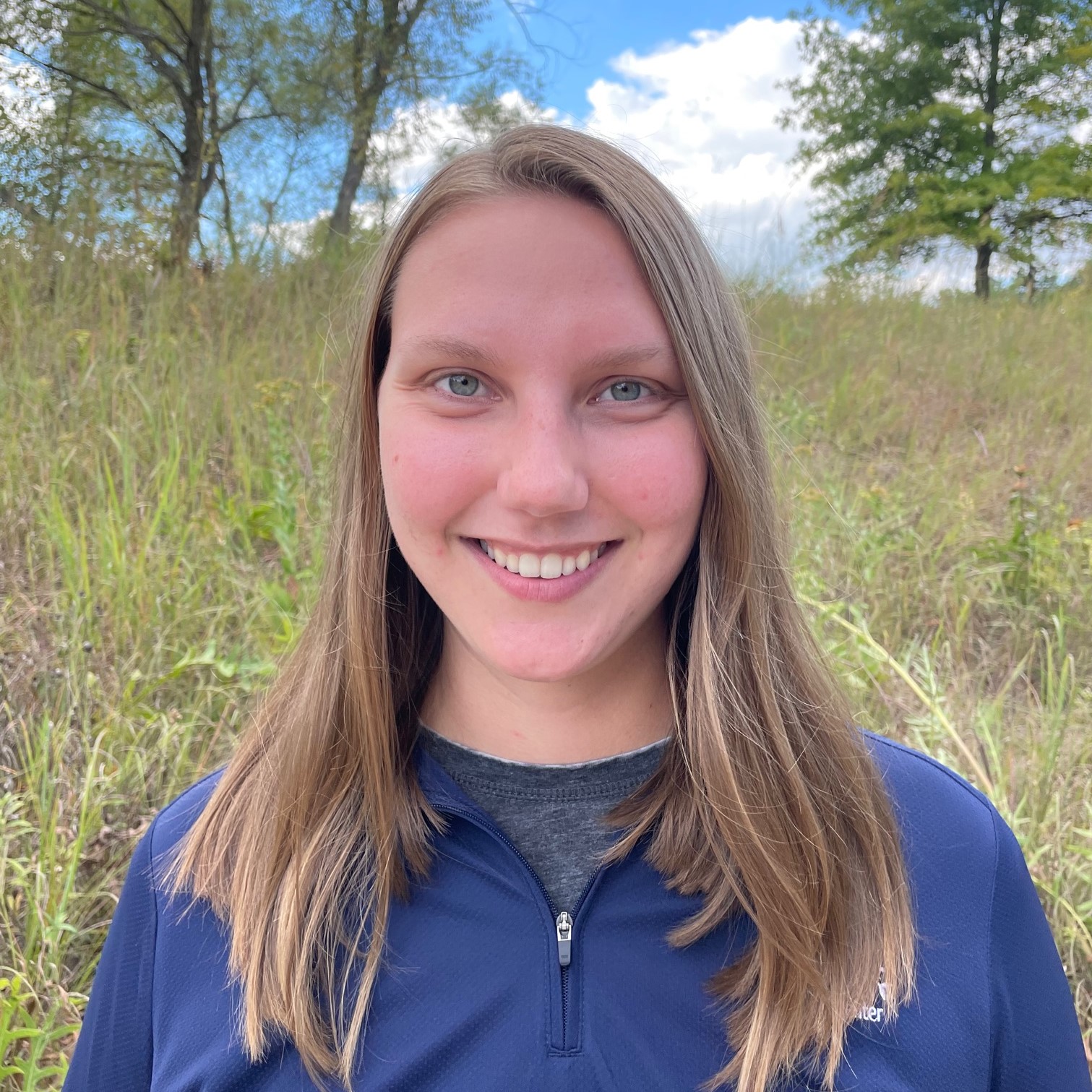 Mary Field
Environmental Education Fellow
Mary grew up in Iowa and after graduating from Iowa State University with a major in Animal Ecology, Mary came to Eagle Bluff as one of the new Environmental Education Fellows. Mary enjoys hiking, reading, playing cards, traveling, being a plant mom, and cooking delicious (and sometimes suspicious looking) meals. Ow Ow.
Fun Fact: Wombat poops are cube shaped. While this is technically not a fun fact about Mary, it is something she thinks everyone ought to know.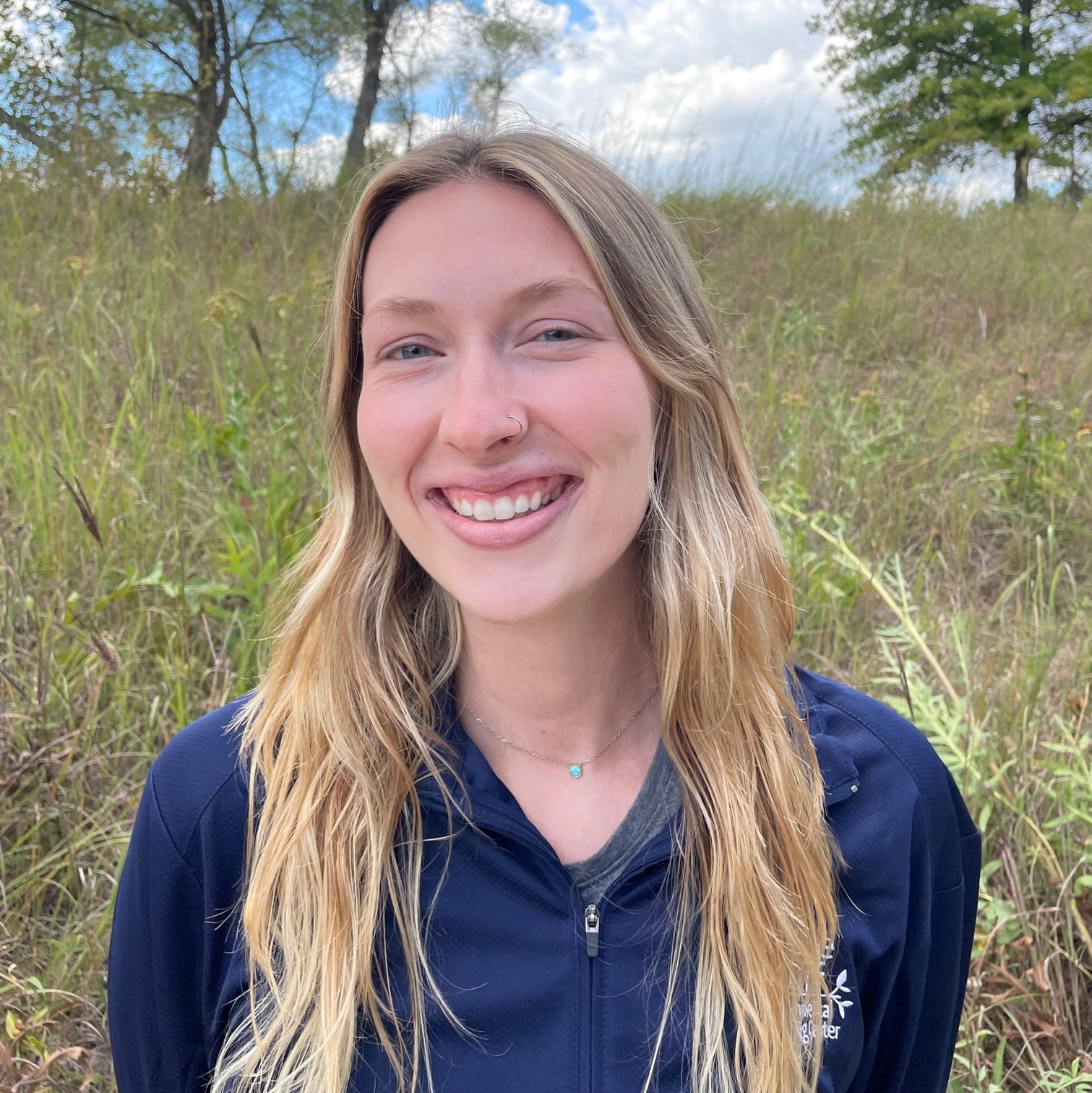 Ana Furnari
Environmental Education Fellow
Ana (with one n) is a proud East Coaster, growing up in New Jersey and graduating from Franklin and Marshall College in 2020. She enjoys reading, hanging, and hiking all around the bluff, playing games with friends (not particularly long ones), pestering her roommate about how many automatic light timers she buys, asking her family for pictures of her dog, and rivaling Louisa for the best breakfast burritos on Eagle Bluffs' campus. Fun
Fact: She was once knocked briefly unconscious by a flying fish (ow ow)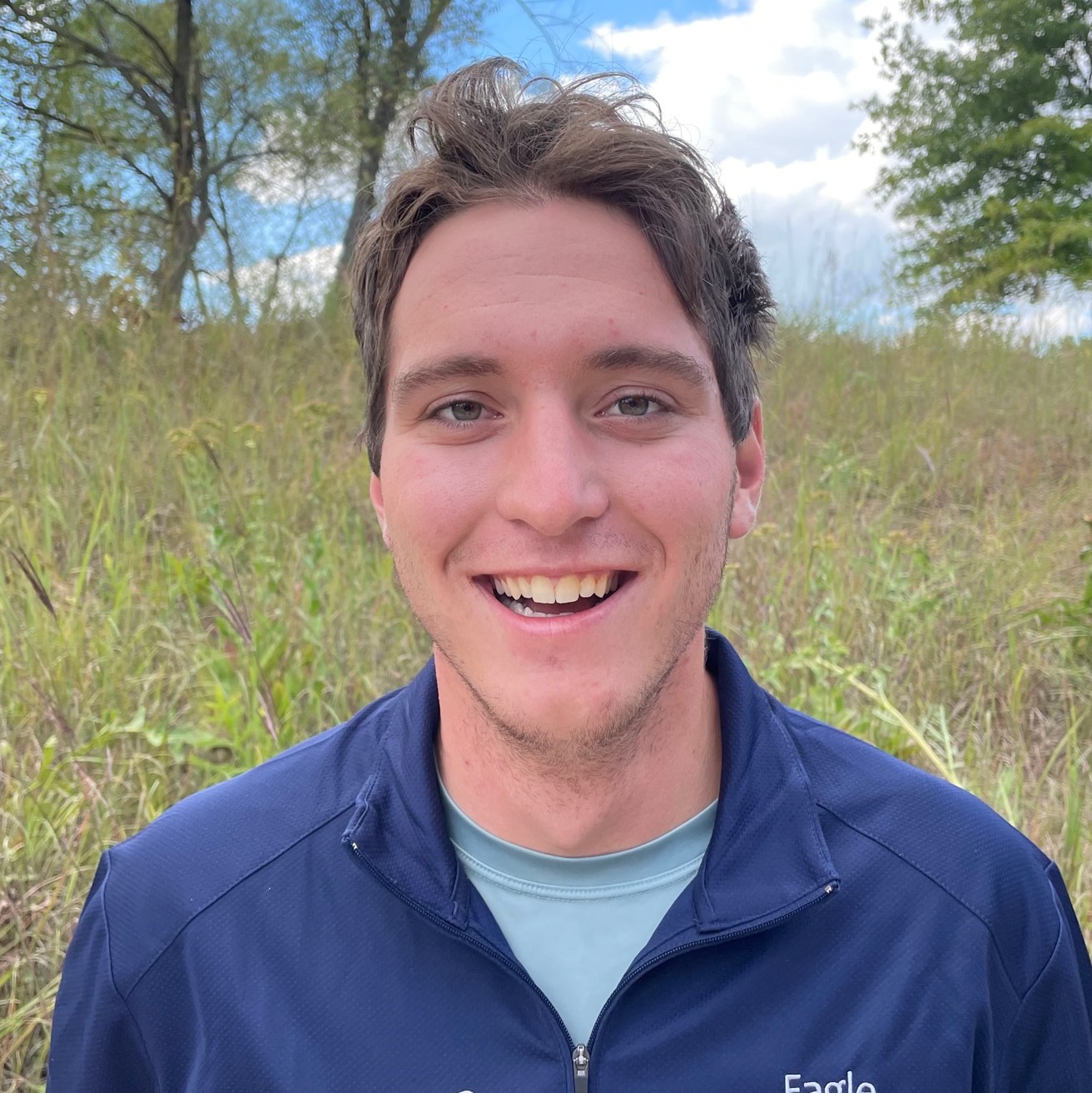 Ryley McMahen
Environmental Education Fellow
After graduating from Coe College, Hailing from Bailey, Colorado, Ryley finds satisfaction in canoeing, running, pulverizing clay targets, hunting, fishing, and reading. Ow Ow
FUN FACT: Ow Ow is my life mantra.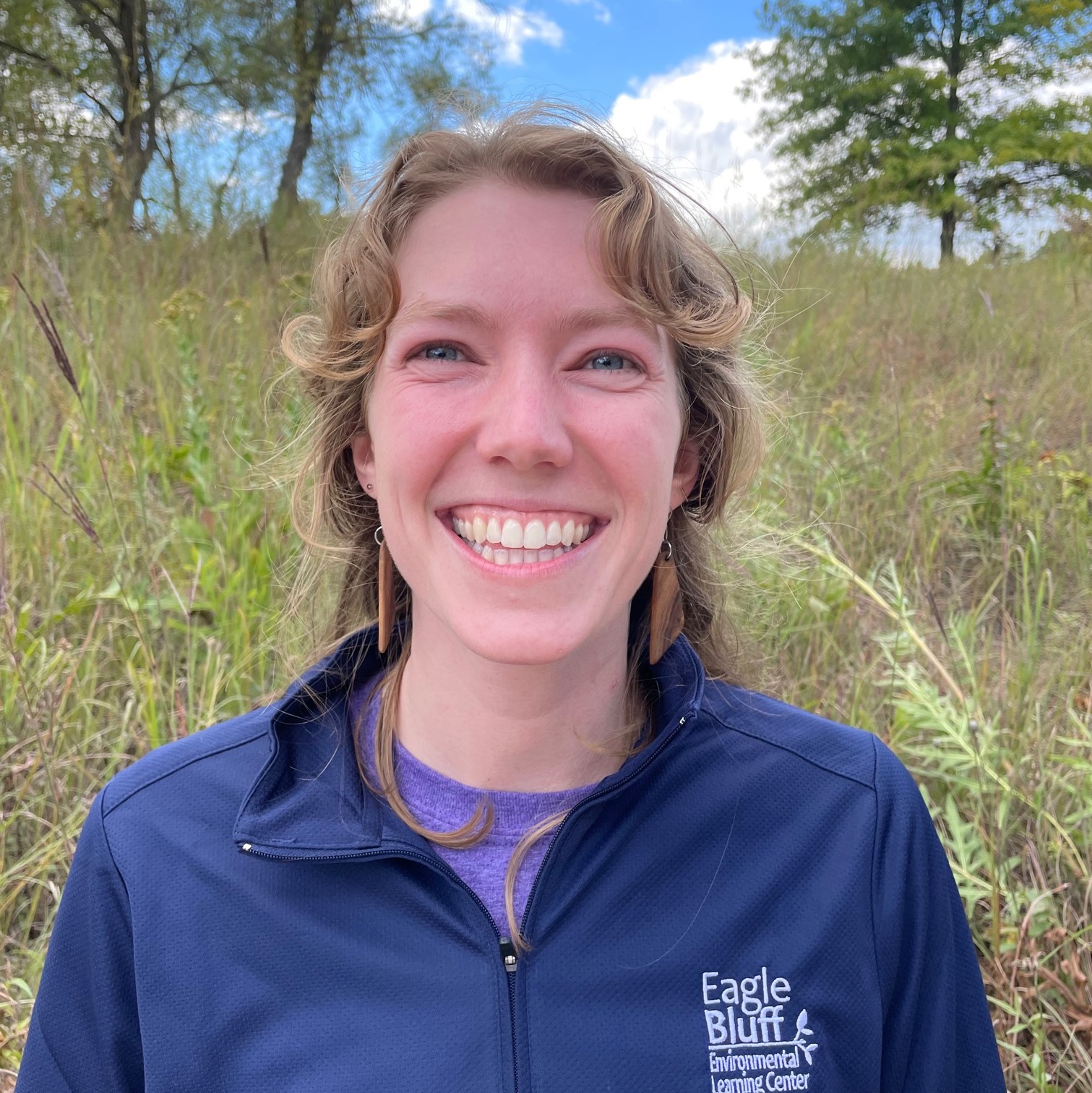 Emily Schauble
Environmental Education Fellow
Emily grew up in the wet, rainy, wonderful Pacific Northwest and misses her mountains terribly. However! She is delighted to explore all that SE Minnesota has to offer and can't wait to experience a "real" winter. When she isn't baking pancakes down at the Settler Life cabin, Emily likes to revel in the magic of automatic light timers and thinks that her roommate would have an easier time remembering to turn off the lights if she made a similar investment. Ow Ow!
Fun Fact: Emily is a wizard at wristwatches. Problem with yours? She can figure it out.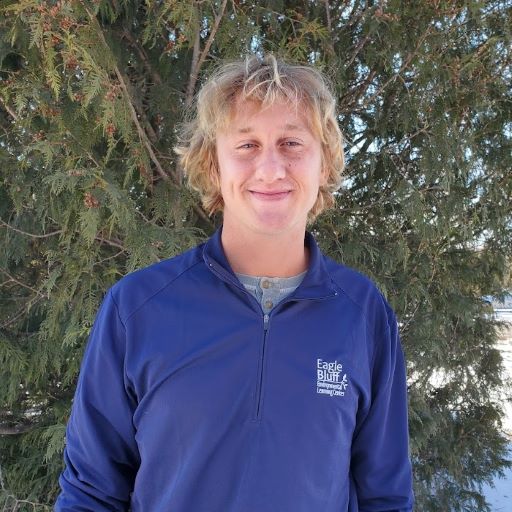 Grant Marolf
Environmental Education Fellow
I spent the Summer and Fall of 2021 in Bozeman, MT teaching at Montana Outdoor Science School. I have worked as a kayak guide on Madeline Island, and spent summers doing construction and maintenance in McGregor Bay, ON. I have a strong interest in the arts, and am always thinking of ways that I can meld my naturalist interests with drawing, painting, sculpting, music, etc..
Board of Directors
Katie Bauer
President
Northfield, MN
Jessica Voss-Kehl
Vice President
Inver Grove Heights, MN
Susan Benysh
Secretary
Rochester, MN
John Broadwater
Treasurer
Winona, MN
Ian Scheerer
Red Wing, MN
Dennis Schreiber
Rochester, MN
Mike Rapatz
Minneapolis, MN
Jessica Schuler
Farmington, MN
Natasha Yates
Red Wing, MN
Austin Bauer
Northfield, MN
Nancy North
Lanesboro, MN