Not Pictured:
Shayla Gherke
Head Housekeeper
Environmental Education Fellows & Mentors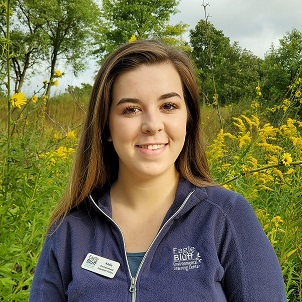 Addie Motta
Environmental Education Fellow
Email: addiem@eaglebluffmn.org
Addie joined Eagle Bluff's Fellowship program after graduating from Loyola University Chicago in 2019. She is passionate about working with animals, especially Eagle Bluff's birds of prey. Her favorite class to teach is Pioneer Life. When not at work, Addie enjoys visiting national parks, getting Starbucks, and watching The Bachelor!
Fun Fact: Addie's favorite holiday is Halloween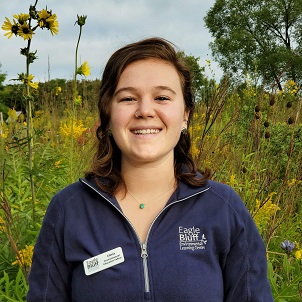 Elena Santarella
Environmental Education Fellow
Email: elenas@eaglebluffmn.org
Elena discovered a passion for the outdoors while gallivanting around the red rocks and foothills near her house in Colorado. She made her way to Minnesota for college, graduating from Macalester College with a degree in Political Science and Environmental Studies. When not pointing out birds to children in Eagle Bluff classes, she loves listening to punk rock, playing frisbee, advocating for the Green New Deal, and laughing loudly.
Fun fact: She has peed on the Argentine side of the Patagonia mountain range.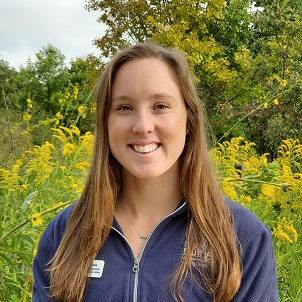 Emily Thurow
Environmental Education Fellow
Email: emilyt@eaglebluffmn.org
Emily grew up in southeast Minnesota just 50 minutes from Eagle Bluff in Winona, MN and went to school at the Unviersity of St. Thomas graduating with a degree in Environmental Studies. She previously worked for the U.S. Fish and Wildlife Service as a Youth Conservation Corps Leader and for the University of Minnesota doing ecology field work before landing the 2019-2020 fellowship position at Eagle Bluff. When away from work Emily enjoys hiking, skiing, family time at the lake, and snuggling with her four dogs!
Fun Fact: Emily loves to lift weights!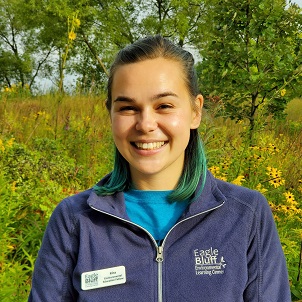 Kira Church
Environmental Education Fellow
Email: kirac@eaglebluffmn.org
Kira recently graduated from the University of Wisconsin- Milwaukee in 2018. After recieving her degree in Environmental Science she returned home to Minnesota to start working at Eagle Bluff as an Environmental Education Fellow. In her free time she loves to garden, swim in lakes, and go for hikes. She is especially interested in composting and soil.
Fun Fact: Kira likes to dye her hair green!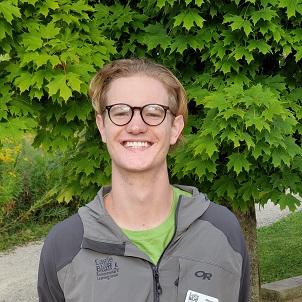 Mason Keel
Environmental Education Mentor
Email: masonk@eaglebluffmn.org
Mason spent his childhood living around the globe and in various states in the US but now considers Minnesota his home. Following his graduation from Lafayette College in Easton, PA in 2018, his acceptance into the Fellowship Program at Eagle Bluff is what ultimately led him to the beautiful Driftless Region. A summer spent working for the Conservation Corps in the Northwoods also contributed to his desire to return to the Land of 10,000 Lakes. You'll most likely find Mason playing pickle ball in Lanesboro on warmer days or scaling  EB's climbing wall on colder ones.
Fun fact: at 6'5″ tall, Mason is the 2nd tallest staff member at Eagle Bluff.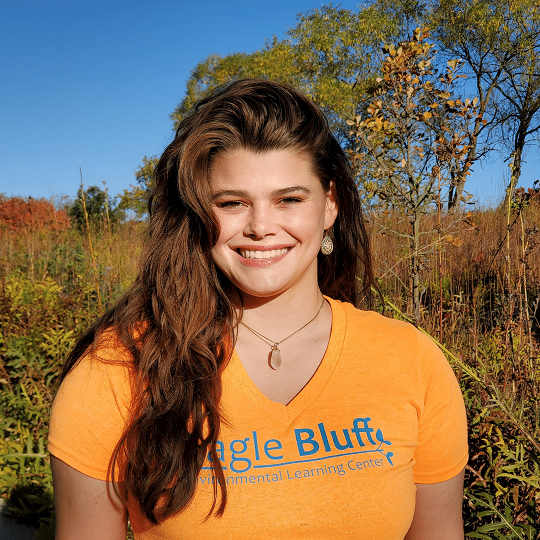 Jacqueline Boorom
Environmental Education Fellow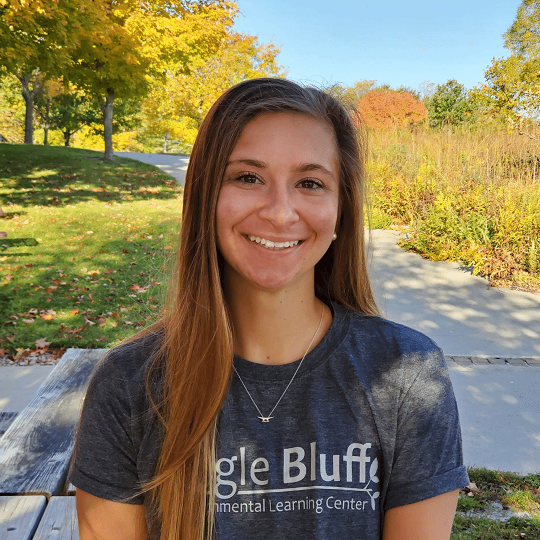 Genevieve Giarrusso (GG)
Environmental Education Fellow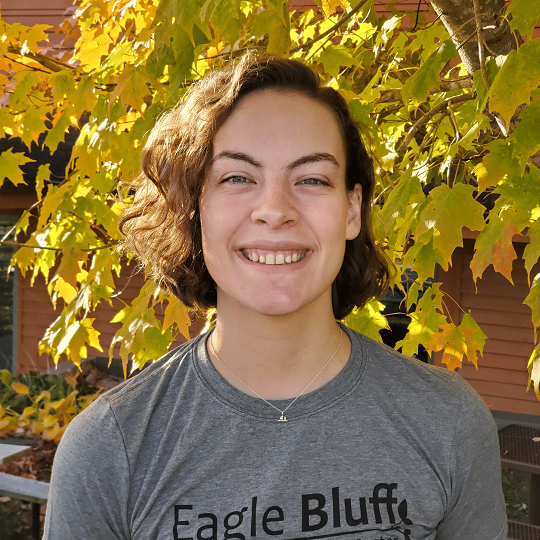 Jill Grime
Environmental Education Fellow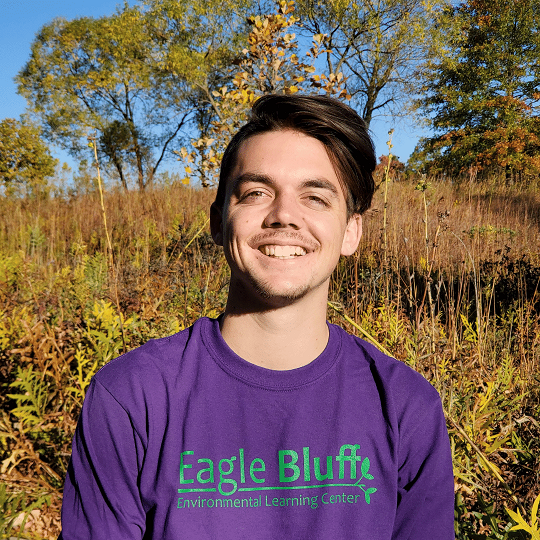 Jonathon Solt
Environmental Education Fellow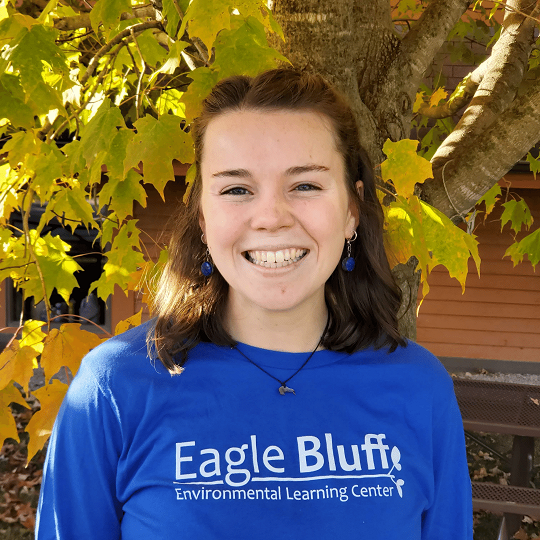 Louisa Mullin
Environmental Education Fellow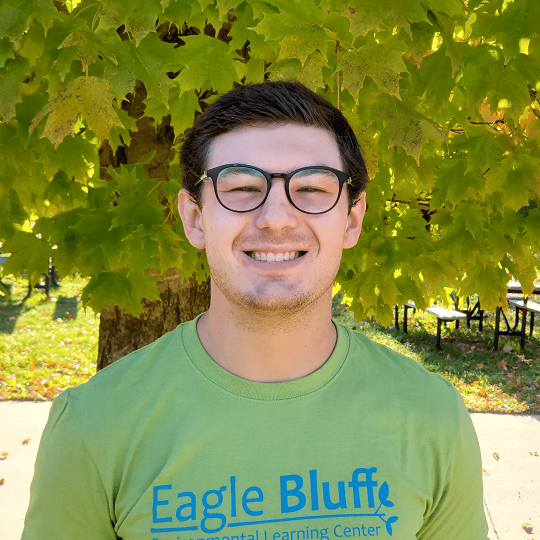 Ryder Sammons
Environmental Education Fellow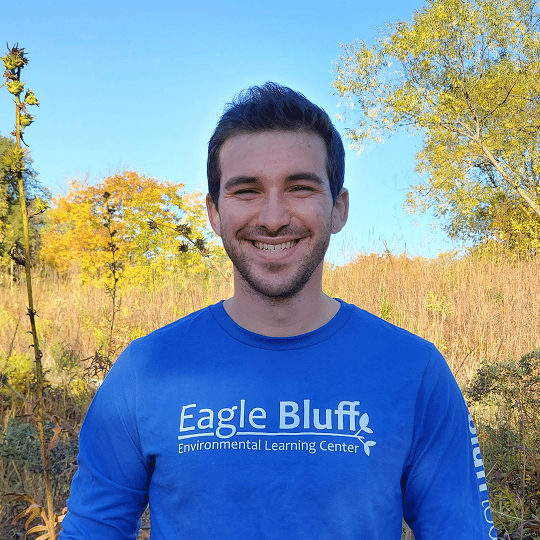 Samuel Liberman
Environmental Education Fellow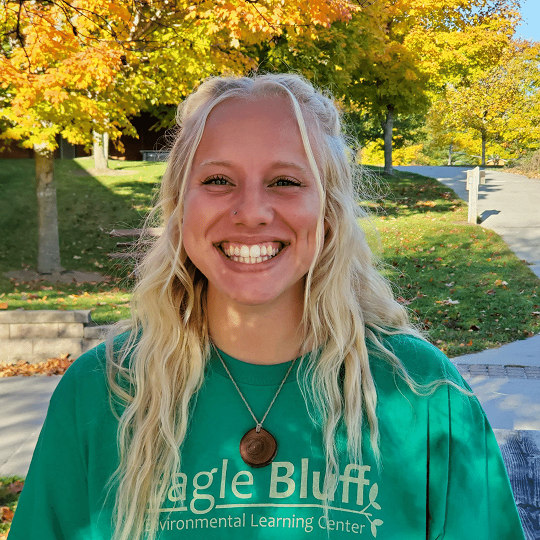 Ty Loiselle
Environmental Education Fellow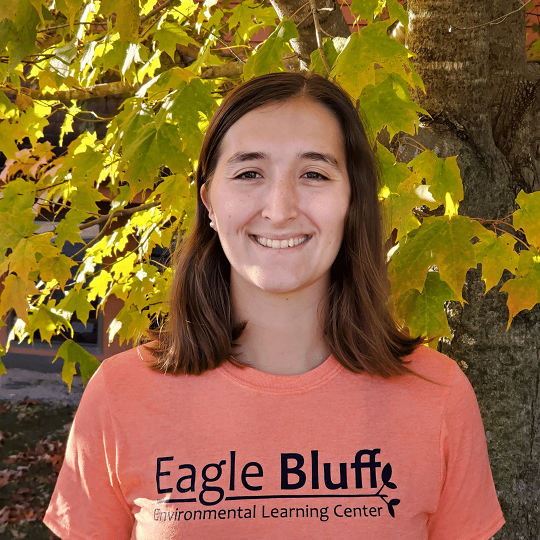 Zoe Bakken-Heck
Environmental Education Fellow
Board of Directors
Ian Scheerer
President
Red Wing, MN
Katie Bauer
Vice-President
Winona, MN
Susan Benysh
Secretary
Rochester, MN
Darrin Herrara
Treasurer
Rochester, MN
John Broadwater
Winona, MN
Charlie Brown
Bay City, WI
Richard Nethercut
Canton, MN
Dennis Schreiber
Rochester, MN
Mike Rapatz
Minneapolis, MN
Jessica Schuler
Farmington, MN
Bethany Krom
Lanesboro, MN
Natasha Yates
Red Wing, MN
Jessica Voss-Kehl
Inver Grove Heights, MN
Austin Bauer
Northfield, MN