Environmental Education Fellows & Mentors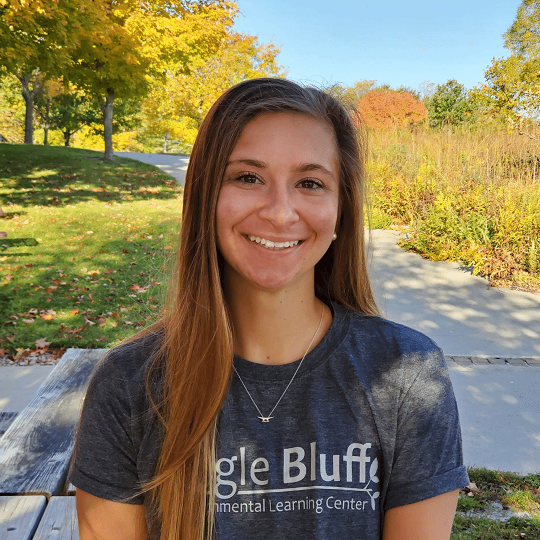 Genevieve Giarrusso (GG)
Environmental Education Mentor
Email: gg@eaglebluffmn.org
GG grew up in Central New York and went to college on Keuka Lake. One of her favorite outdoor activities is running. She is also very crafty and enjoys painting different types of birds. GG's favorite bird is the green heron because of its unique call. 
Interesting Fact: GG can lick her elbow.  OW OW!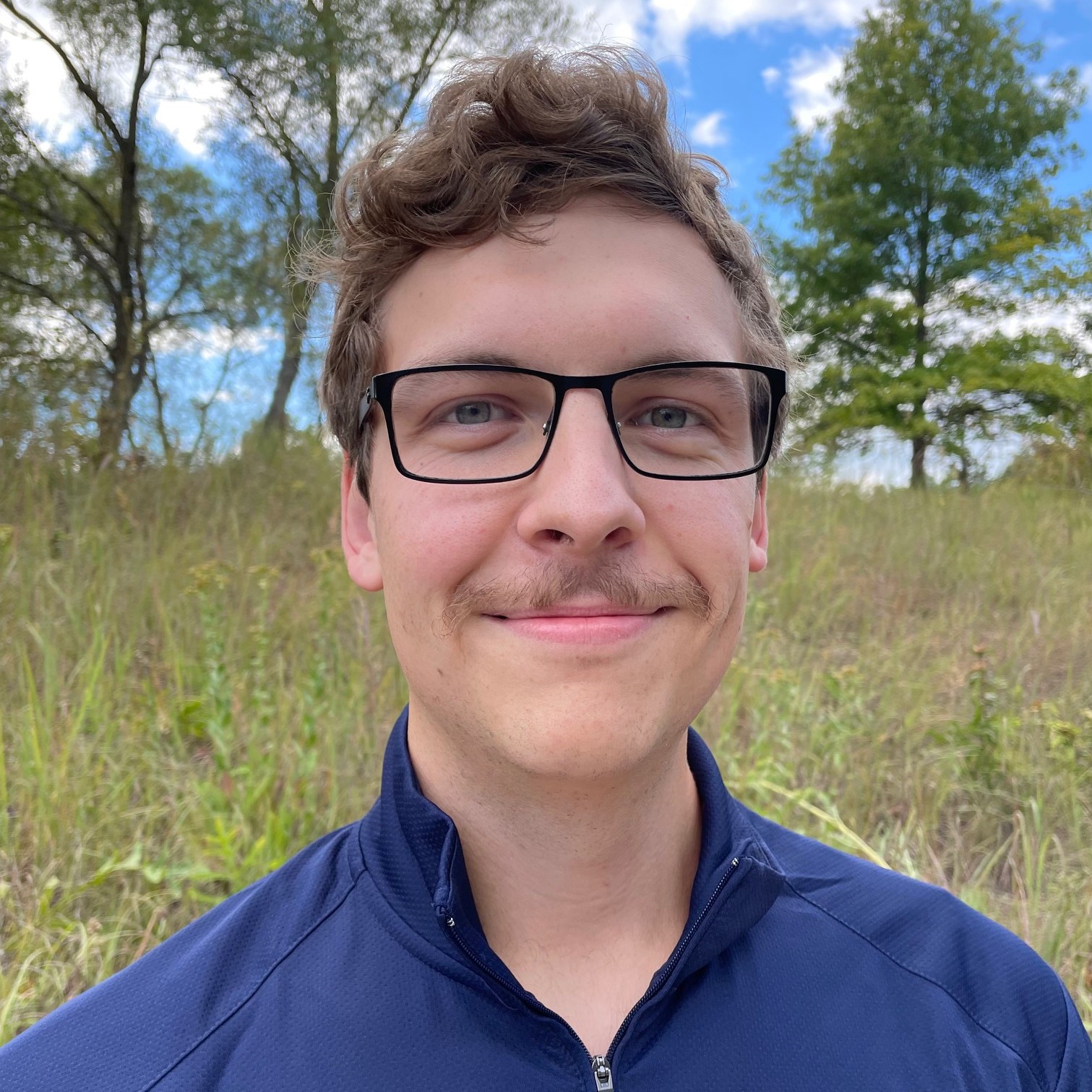 Alex Belisle
Environmental Education Mentor
After graduating from the University of Wisconsin-Platteville, Alex spent a year at the Aldo Leopold Foundation as a Land Steward fellow learning to restore and manage natural ecosystems. After spending the last three years between Beloit/Baraboo/and Platteville, WI  working in land management, he joins Eagle Bluff as a Environmental Education Fellow excited to share his passion and knowledge of the environment with others. Hailing from the dark depths of the ocean, Alex enjoys reading, hammocking, playing board games, archery, long walks in the woods, cooking, playing video games, camping, and not getting caught in the rain. Ow-ow. 
Fun Fact: Alex is slower then a bear.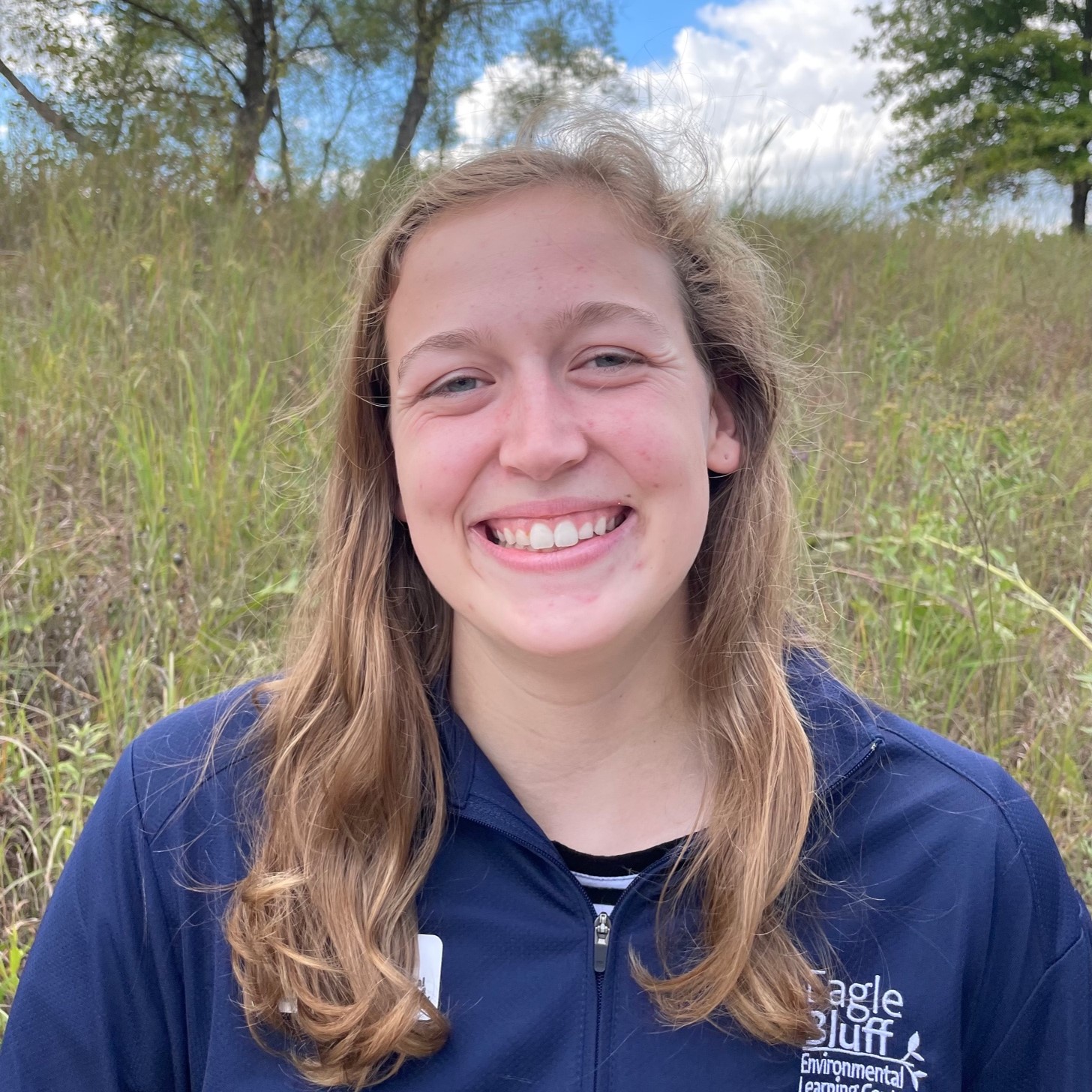 Gretchen Olson
Environmental Education Mentor
Gretchen grew up in Woodbury, MN and is a huge fan of the Minnesota State Fair. Gretchen graduated from St. Olaf College with a degree in biology. She enjoys hanging with the other fellows and loves a spontaneous dance party. Gretchen is a huge fan of cute animals, sunsets and quoting movies.
Fun Fact: Gretchen leads the Eagle Bluff staff in the number of sloth items she owns.
OW OW!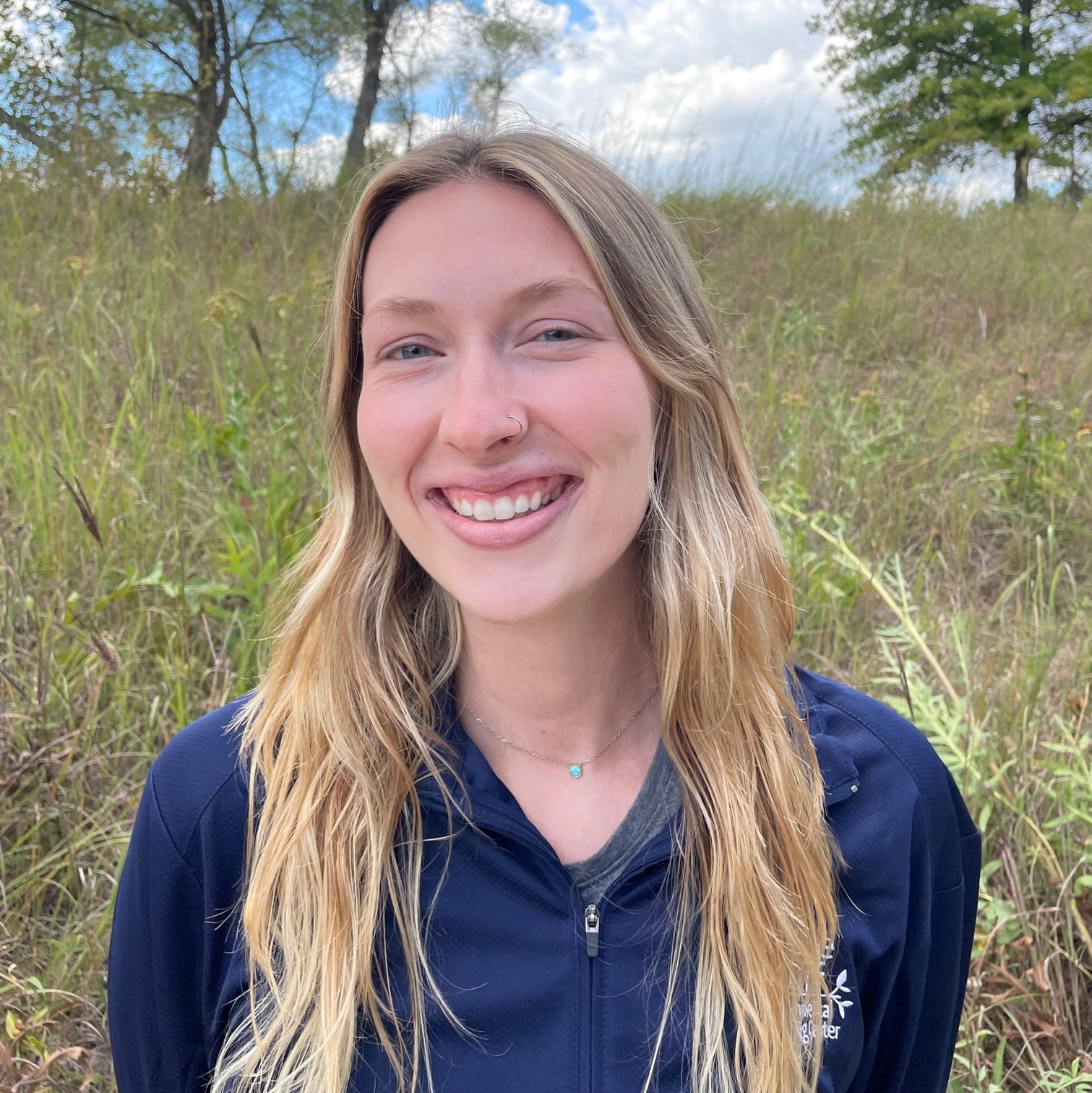 Ana Furnari
Environmental Education Mentor
Ana (with one n) is a proud East Coaster, growing up in New Jersey and graduating from Franklin and Marshall College in 2020. She enjoys reading, hanging, and hiking all around the bluff, playing games with friends (not particularly long ones), pestering her roommate about how many automatic light timers she buys, asking her family for pictures of her dog, and rivaling Louisa for the best breakfast burritos on Eagle Bluffs' campus. Fun
Fact: She was once knocked briefly unconscious by a flying fish (ow ow)
Board of Directors
Katie Bauer
President
Northfield, MN
Jessica Voss-Kehl
Vice President
Inver Grove Heights, MN
Susan Benysh
Secretary
Rochester, MN
John Broadwater
Treasurer
Winona, MN
Ian Scheerer
Red Wing, MN
Dennis Schreiber
Rochester, MN
Mike Rapatz
Minneapolis, MN
Jessica Schuler
Farmington, MN
Natasha Yates
Red Wing, MN
Austin Bauer
Northfield, MN
Nancy North
Lanesboro, MN