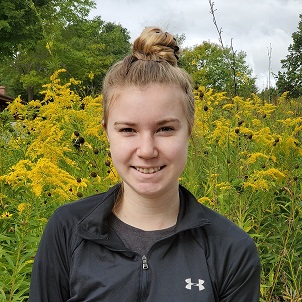 Alexis Folstad
Kitchen Assistant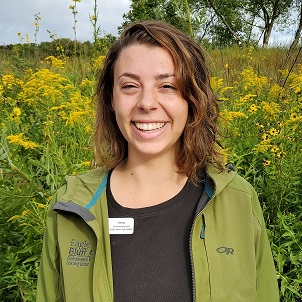 Anna Enderle
Environmental Education Specialist
Anna grew up in Wisconsin and studied at Concordia University Wisconsin, where she learned about Monarch butterflies, lichen, woodpeckers, and all sorts of other nature-y things. After a few biology field work jobs, Anna decided to focus on education and started at Eagle Bluff as an EE Fellow in 2018. When she's not teaching, Anna loves hiking, swimming, reading, writing, and laughing. Fun fact: Anna's middle school came to Eagle Bluff, but she didn't go on the trip!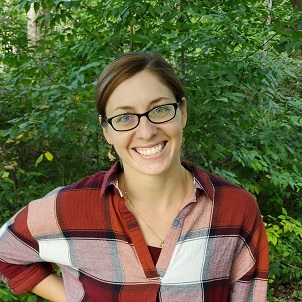 Colleen Foehrenbacher
Deputy/Education Director
Eagle Bluff is what brought Colleen to Minnesota almost 10 years ago after growing up in Ohio. Being outside with her two dogs and husband, Tony, is just about her favorite thing to do! She enjoys cooking and eating (especially the wild game they hunt), playing yard games, and spending time on the Root and Mississippi Rivers. Fun Fact: Colleen once spent 26 nights during the winter sleeping outside in a quinzee.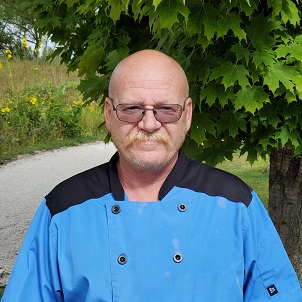 Daniel Parker
Dining Hall Cook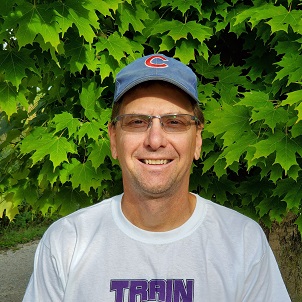 Doc Schoepski
Director of Operations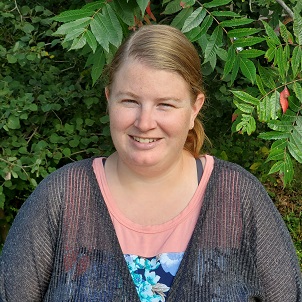 Ellen Heydon
Development Officer
Ellen joined Eagle Bluff as a member of the development team. She has spent the last 5 years in development and has found a love for fundraising. When she is not at work, she is either walking with her new rescue pup, Juni, or quilting up a storm on some new quilts. Fun Fact: Ellen has over 100 handmade quilts she has made in her 15 years of quilting.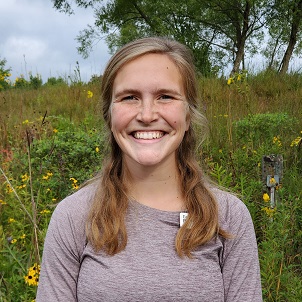 Erica Hall
Fellowship & Summer Camps Manager
Erica first came to Eagle Bluff as a 6th grader with Waseca schools. While the ropes course was not her favorite activity at the time…she came back as a part of the E.E. Fellowship in 2016 and has been here since! (and can say she now loves the ropes courses) Prairies, exploration, artistic expression, coffee, and being active are some of Erica's favorite things.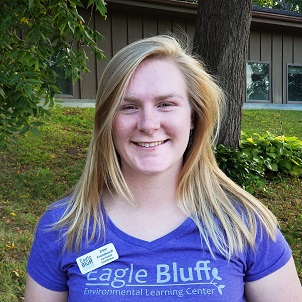 Erinn Kronebusch
Curriculum Coordinator
Erinn trekked across the vast state of Wisconsin to join the Eagle Bluff staff. Most recently, she has worked for the WI DNR and a couple non-profits in Oregon. Off the bluff, she can be spotted exploring the driftless region via kayak, hiking boot, or binocular with her two dogs. Fun Fact: Her favorite camping spot lies within Hart Mountain National Antelope Refuge in Lakeview, Oregon.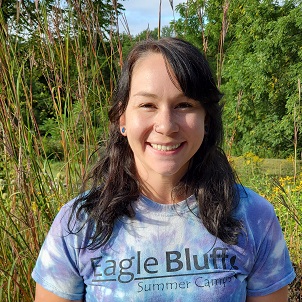 Hannah Champeau
Curriculum Coordinator
Hannah started her love of Eagle Bluff in 2013 when she partcipated in the E.E. Fellowship program. After leaving, and trying out a few other types of educational pathways, there was still an emptiness in her heart. In 2019 she returned as Curriculum Coordinator and couldn't be happier. She is an aspiring cat lady (4 as of right now), and a lover of roller skating. She enjoys hiking in the bluffs, searching for wild edibles, biking on the trails, and baking for other people. Facts: My favorite animal used to be a Narwhal but now it is a Narluga. Ask me about it!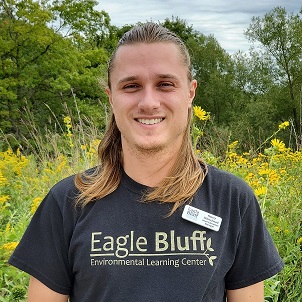 Henry Whitehead
Adult Education Manager
After graduating from Macalester College, Henry first came to Eagle Bluff in 2017 as a member of the E.E. Fellowship program, before transitioning to E.E. Mentor and now Adult Education Manager. Hailing from Wisconsin, Henry enjoys canoeing, bird watching, watching sports (including his beloved Packers), and socializing with friends. Fun Fact: Henry has seen the hit NBC show The Office more than any human on Earth.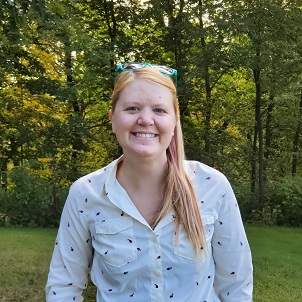 Jenna Moon
Fellowship & Summer Camps Manager
Whether it was visiting Eagle Bluff as a 5th grader, being an E.E. Fellow in 2011, or working in her current role as a permanent education staff member, Jenna has always enjoyed every facet of Eagle Bluff! Outside of work, Jenna can often be found reading, relaxing, snacking, and drinking her beloved Diet Pepsi. She also greatly enjoys Minnesota's summer lake culture to the fullest and is an avid slalom water skier. Fun fact: Jenna's outfits are ALWAYS colorfully coordinated.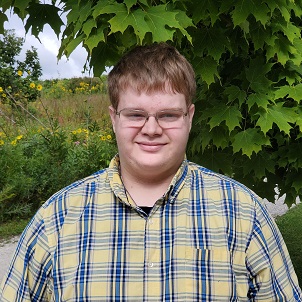 Jeremiah Grabau
Kitchen Assistant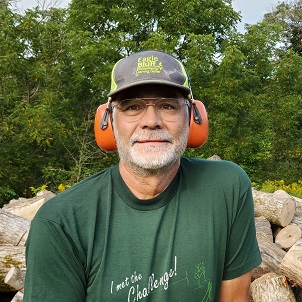 Joe Deden
Grounds Caretaker
Joe is a crotchety old fart whose best times are spent out in the woods and restored prairies at The Point. His other favorite activities are plowing snow and mowing lawn. In his spare time his favorite activities are brushing his German Shepard named Sunny who constantly sheds and reading about Teslas on Reddit Tesla related communities. Fun Fact: Joe has been employed at Eagle Bluff longer than anyone else.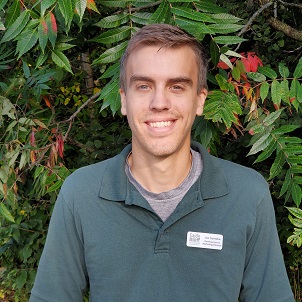 Joe Goetzke
Development & Marketing Director
Joe has worked in nonprofits for almost a decade, most recently in sales/marketing/development for housing and animal rescue organizations. Joe and his wife love animals and have two dogs, three cats and three chickens. The whole gang moved to Lanesboro from St. Paul in the fall of 2018 and they love living in Bluff Country! Fun fact: At 6'8″ tall, Joe is the tallest staff member at Eagle Bluff.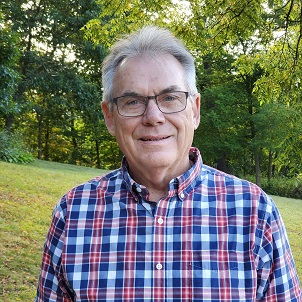 John Torgrimson
Interim Executive Director
John's nonprofit career has taken him around the world to Asia and the South Pacific. He has managed several organizations with missions as varied as refugee resettlement, poverty alleviation, and disaster relief. Before coming to Eagle Bluff, John was the director of Seed Savers Exchange, a seed bank in Decorah, Iowa. Fun fact: John is fluent in Melanesian Pijin, a lingua franca he learned as a Peace Corps volunteer in the Solomon Islands.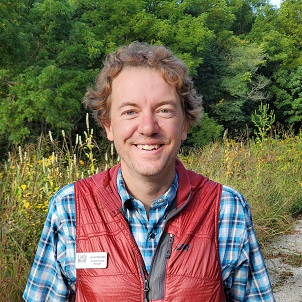 Lucas Newton
Outdoor School Manager
Lucas came to Eagle Bluff from the Applachian Mountains in Western North Carolina. He grew up in just southwest of Lanesboro in Osage and spent the last 16 years in the Southeast. Lucas most recently was the Program Director of Mountain Trail Outdoor School. Lucas enjoys being on and around any river (flatwater and whitewater), hiking with his dog Townes and listening to good music.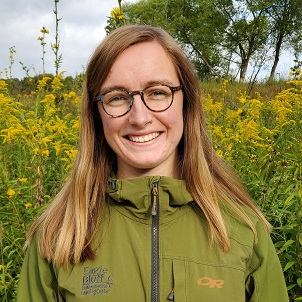 Lydia Hayes
Environmental Education Specialist
Lydia started working at Eagle Bluff as a Summer Naturalist in 2018, the day after graduating from Gustavus. She was also part of the 2018 E.E. Fellowship program. She loves slow hikes, singing with people, and sauteing veggies. Fun Fact: Lydia grew up in a straw bale house (and no, a big bad wolf didn't blow it down).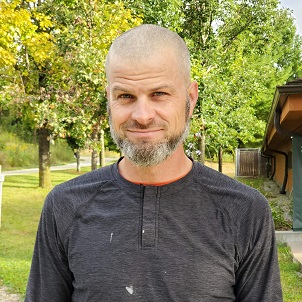 Marty Johnson
Maintenance Manager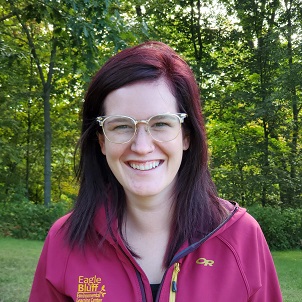 Molly Kelly
Wildlife and Outreach Coordinator
Molly was part of the E.E. Fellowship program at Eagle Bluff from 2014-2016 and returned in 2018. In her free time, she can be found exploring the driftless region with her friends and her pup. When she isn't outdoors, she enjoys crocheting, baking bread and listening to true crime podcasts. Fun Fact: Her favorite "co-workers" are the turkey vulture and the skunk.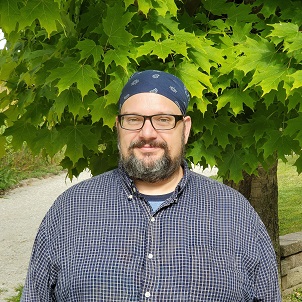 Nate Grabau
Assistant Head Cook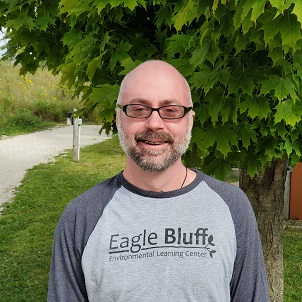 Nathan Rider
Cook
Sally Jeske
Business Manager
Shayla Gehrke
Head Housekeeper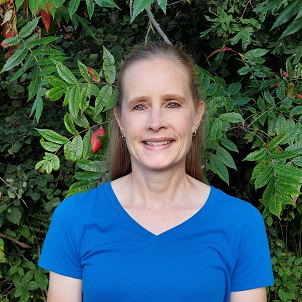 Sheila Fishbaugher
Scheduling Manager
After graduating from Winona State University, Sheila started at Eagle Bluff as part of a position through the Americorps program in the Fall of 1995. In her spare time she enjoys biking, reading, and yardwork. Fun fact: one day when she was in kindergarten she got off the school bus and her stocking cap blew from MN into IA.
Sue Moen
Gift Shop Manager
Susie Bradley
Campus Manager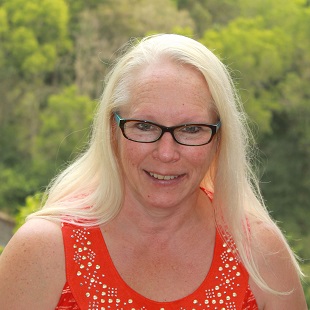 Virginia Kesler
Head Cook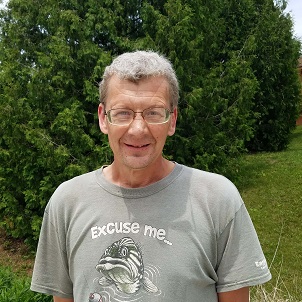 Wade Rentschler
Housekeeper
Environmental Education Fellows & Mentors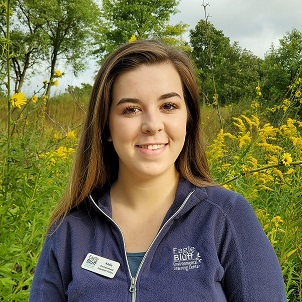 Addie Motta
Environmental Education Fellow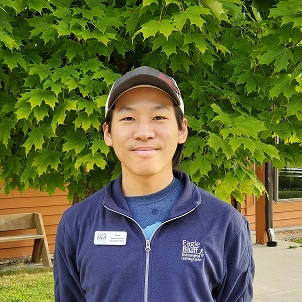 Alex Lau
Environmental Education Fellow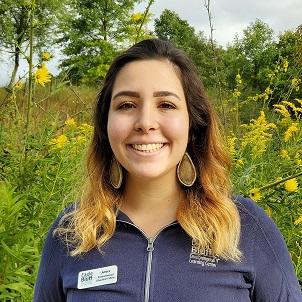 Amira Alaoui
Environmental Education Fellow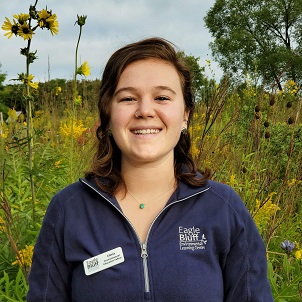 Elena Santarella
Environmental Education Fellow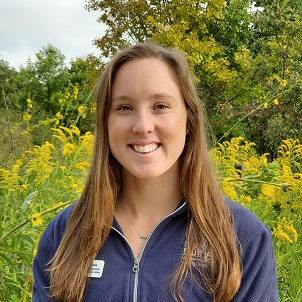 Emily Thurow
Environmental Education Fellow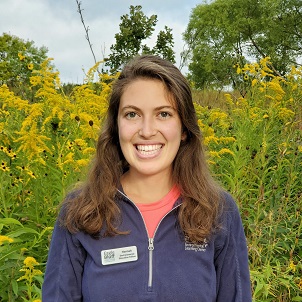 Hannah Hoffman
Environmental Education Fellow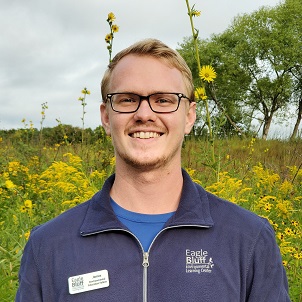 James Schuchard
Environmental Education Fellow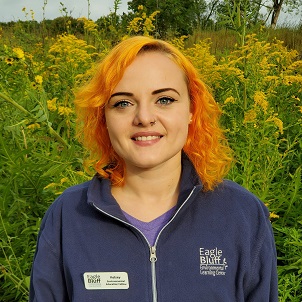 Kelsey Moe
Environmental Education Fellow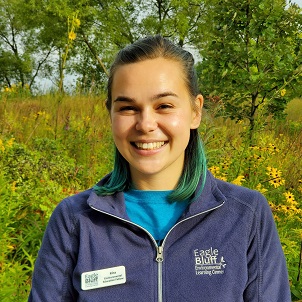 Kira Church
Environmental Education Fellow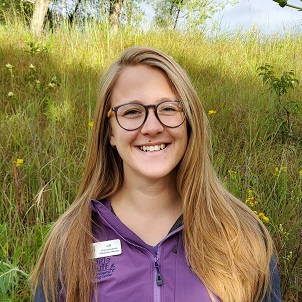 Gill Schumm
Environmental Education Mentor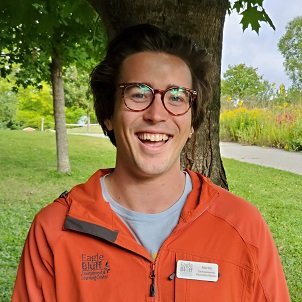 Martin Moore
Environmental Education Mentor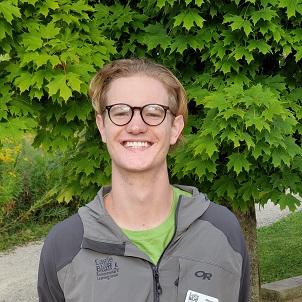 Mason Keel
Environmental Education Mentor
Mason spent his childhood living around the globe and in various states in the US but now considers Minnesota his home. Following his graduation from Lafayette College in Easton, PA in 2018, his acceptance into the Fellowship Program at Eagle Bluff is what ultimately led him to the beautiful Driftless Region. A summer spent working for the Conservation Corps in the Northwoods also contributed to his desire to return to the Land of 10,000 Lakes. You'll most likely find Mason playing pickle ball in Lanesboro on warmer days or scaling EB's climbing wall on colder ones.
Board of Directors
Ian Sheerer
President
Red Wing, MN
Katie Halvorson
Vice-President
Winona, MN
Susan Benysh
Secretary
Rochester, MN
Ed Todd
Treasurer
Rochester, MN
Charlie Brown
Bay City, WI
Dave Hanson
Rochester, MN
Darrin Herrara
Rochester, MN
Richard Nethercut
Canton, MN
Dennis Schreiber
Rochester, MN
Mike Rapatz
Minneapolis, MN
Bethany Krom
Lanesboro, MN
Natasha Yates
Red Wing, MN