Environmental Education Fellows & Mentors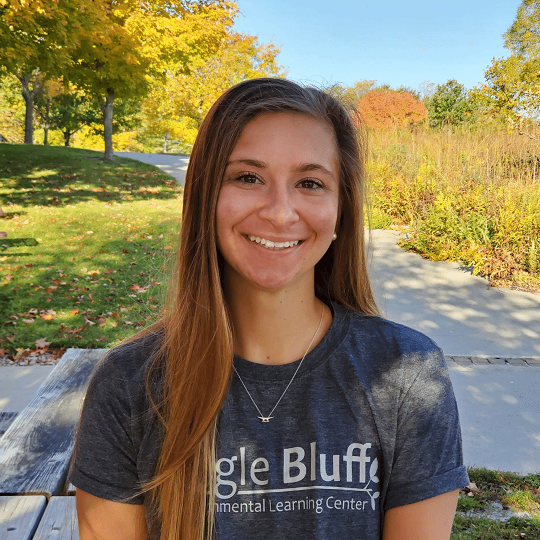 Genevieve Giarrusso (GG)
Environmental Education Mentor
Email: gg@eaglebluffmn.org
GG grew up in Central New York and went to college on Keuka Lake. One of her favorite outdoor activities is running. She is also very crafty and enjoys painting different types of birds. GG's favorite bird is the green heron because of its unique call. 
Interesting Fact: GG can lick her elbow.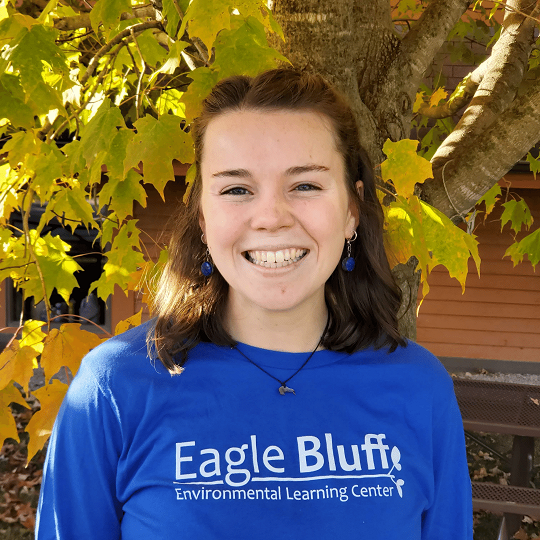 Louisa Mullin
Environmental Education Mentor
Email: louisam@eaglebluffmn.org
Louisa grew up in Minneapolis and graduated from Macalester College in 2020 with a degree in Geology and American Studies. That fall, Louisa came to Eagle Bluff for the Environmental Education Fellowship program. This is Louisa's second year at the Bluff now as the Fellowship Mentor. She enjoys bike rides, kitchen dance parties, and games (especially if they involve ultimate frisbee). One of her favorite places to be is the Boundary Waters in northern MN where she spent a lot of time growing up with her family and through YMCA Camp Menogyn as both a camper and a canoe guide.
Fun Fact: Louisa has perfected the art of the breakfast burrito.
Board of Directors
Ian Scheerer
President
Red Wing, MN
Katie Bauer
Vice-President
Winona, MN
Susan Benysh
Secretary
Rochester, MN
Darrin Herrara
Treasurer
Rochester, MN
John Broadwater
Winona, MN
Charlie Brown
Bay City, WI
Richard Nethercut
Canton, MN
Dennis Schreiber
Rochester, MN
Mike Rapatz
Minneapolis, MN
Jessica Schuler
Farmington, MN
Bethany Krom
Lanesboro, MN
Natasha Yates
Red Wing, MN
Jessica Voss-Kehl
Inver Grove Heights, MN
Austin Bauer
Northfield, MN