Lucy is like many campers that come to Eagle Bluff – she always dreamed of attending an overnight summer camp and Eagle Bluff was the perfect fit. When Lucy was in her prime elementary days, Humphrey the Hamster was her favorite book series. After reading "Summer According to Humphrey" Lucy begged her parents to send her to an overnight summer camp.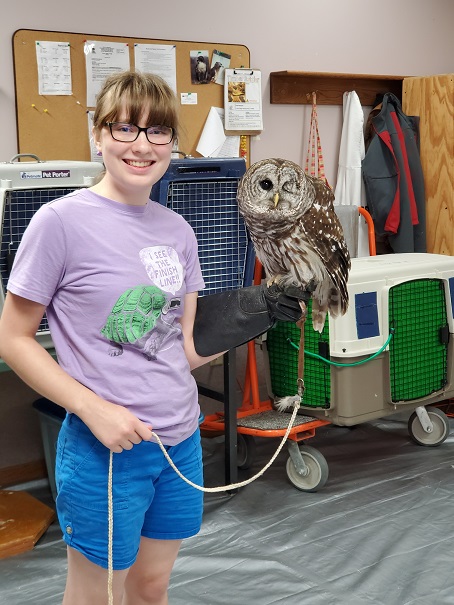 Her dreams finally came true in 2014 when Lucy attended her first Wildlife camp at Eagle Bluff. Donor support allows Lucy (and kids like her) to continue to come every summer to experience the outdoors, connect with nature and her peers, and grow as a person at Eagle Bluff. While chatting with Lucy during her tenure as a Counselor-in-Training at Eagle Bluff this summer, her smile was a mile wide. The hustle and bustle of the dining hall was bringing her so much joy as she joined the staff at their table instead of the "kids'" table.
When students and campers come to Eagle Bluff, they participate in FoodWise, a program that is working to eliminate cafeteria food waste through educational and sustainable practices. Lucy was reminiscing on how she would try different foods and go back for seconds if she liked it, so she didn't waste food.
While sitting at the staff table, a huge smile spread over her face as she realizes the staff practice what they preach. "I can tell that staff always try to finish their meals."
When asked what she likes most about Eagle Bluff, Lucy said, "I want others to be able to appreciate the earth, appreciate animals, this place… I don't think there is a better place in Minnesota that you're going to learn and experience in a comfortable setting. Especially a wildlife camp, it teaches people to learn about the animals." Every year that Lucy returns, she is excited to visit the raptors. "I used to be scared of the turkey vulture. Now, I love working with the animals, but it's a bummer they don't remember me year to year, especially the owl."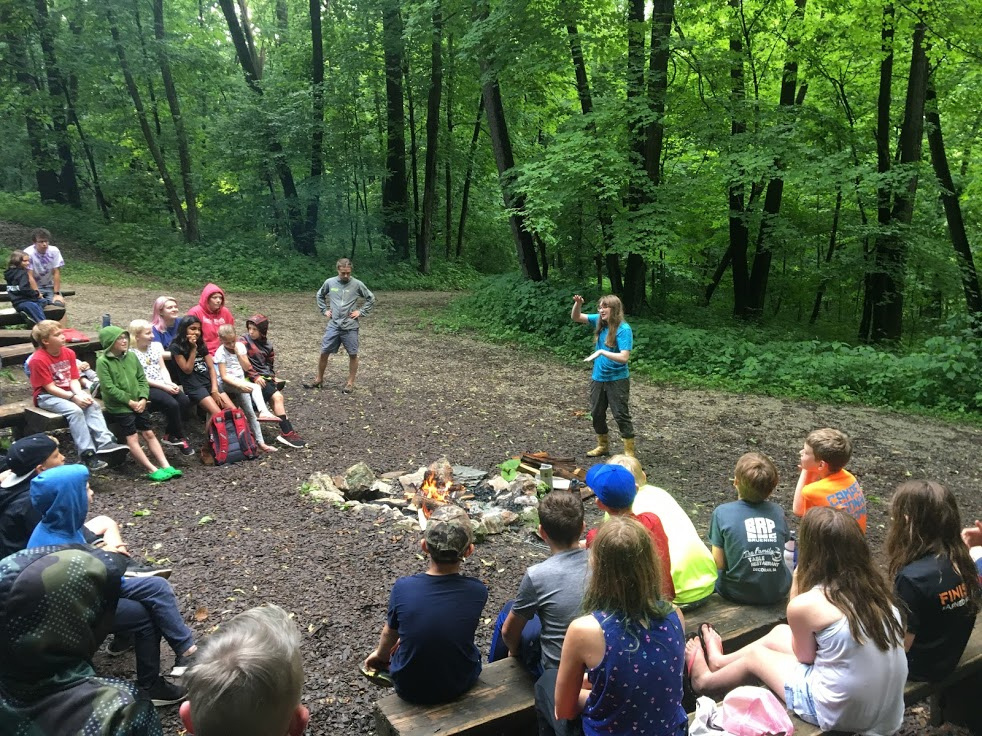 Lucy also wants to give back to the world. Her goal is to become a 911 operator, in addition to a world traveler. Lucy's story is a wonderful example of the powerful impact of connecting people to the earth and each other. Eagle Bluff supporters provide experiences for children like Lucy to get outdoors, learn about the world around them, and experience personal growth. Thank you!