Colleen Foehrenbacher has been chosen to lead the environmental nonprofit.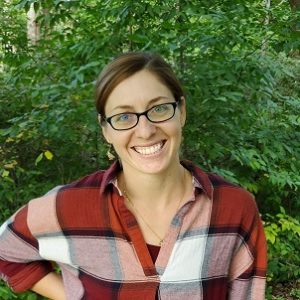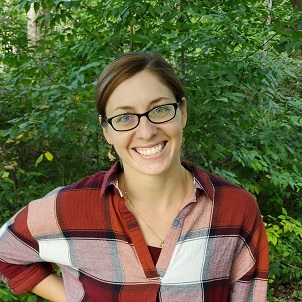 Following a national search, Colleen Foehrenbacher has been chosen as the next Executive Director at Eagle Bluff Environmental Learning Center near Lanesboro, effective April 1. She succeeds founding director Joe Deden who started the organization in 1979 as the Forest Resource Center and retired in 2018. John Torgrimson served as interim director the past two years.
Colleen has been part of the Eagle Bluff experience for the past 10 years as a Naturalist, Adventure Coordinator, and Education Director. For the past year she has served as Deputy Director and has been involved in all major leadership decisions during that time. The Eagle Bluff board of directors made their decision at a special meeting on March 21.
"Colleen's passion for Eagle Bluff and its mission, along with her years of hard work to understand and improve residential environmental education programming, convinced the board that she is best suited to lead Eagle Bluff into the future," board president Ian Scheerer of Red Wing said.
"It is an honor to have been chosen as Eagle Bluff's next Executive Director and I am eager to continue working with our staff to provide top notch outdoor learning experiences for our guests," Foehrenbacher said. "Now, more than ever, it's important to spend time outdoors for our physical and mental health and Eagle Bluff is the perfect place to do just that."
Foehrenbacher will manage a team of more than 30 staff, serving a range of clients, from grade school students to adult learners, through Eagle Bluff's Outdoor School, Summer Camps, Adult Education classes, and Fellowship graduate program. Eagle Bluff is governed by a sixteen member board of directors.