Reflecting on the past year, participation in the outdoors skyrocketed during 2020 because of the pandemic. However, much work remains to remedy the deep inequities when it comes to accessibility to the outdoors.
by Colleen Foehrenbacher, Executive Director | April 22, 2021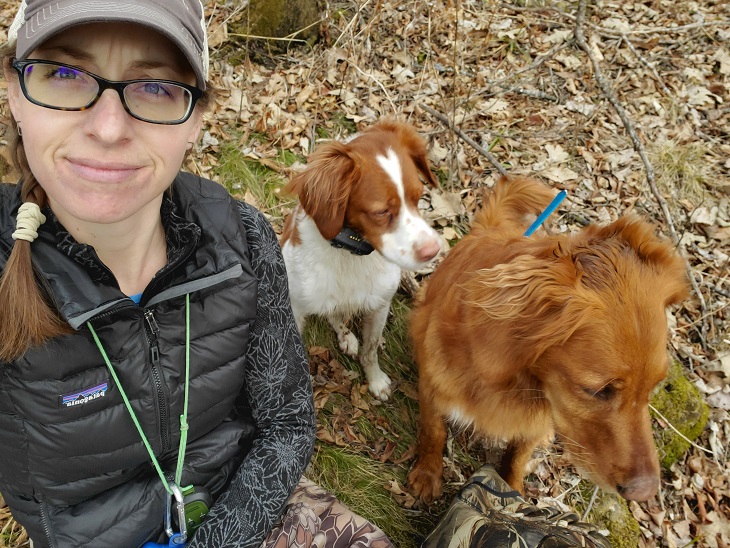 At this time last year, Minnesota was on lockdown due to the COVID-19 pandemic. Schools and other businesses closed their doors and we were all advised to work from home, travel as little as possible, and not interact in person with anyone outside our immediate household. We were also told the safest place to be was outside and an amazing thing happened – over the past year, participation in outdoor activities has skyrocketed across the country. While many nature and environmental centers had to close their buildings and cancel programming, visitation to trails and green spaces increased dramatically. Similar trends are being seen with sales of hunting and fishing licenses and many outdoor focused stores are sold out of items like canoes, bikes, and other outdoor recreation equipment. Campgrounds also filled up and R/Vers took to the road. 
Personally, I found myself seeking refuge in the outdoors at Eagle Bluff and other natural areas of Southeast Minnesota and used this time outdoors to slow down and recharge. It was also a place I felt comfortable taking off my mask and walking with friends and coworkers. I could temporarily forget the stresses of the pandemic and enjoy the benefits of being in nature.
I also spent more time than usual just sitting in nature for long periods of time. This exercise is particularly rewarding because after about 20 minutes of sitting perfectly still the natural world comes alive all around you! Animals start to move around again, nearly oblivious to your presence, birds land close to you, and time seems to slow down. It's during these times that I often have some of my best ideas or reflections. This year, during my solo sits, I found myself reflecting on how privileged I am to have such easy access to so many beautiful outdoor spaces. I can take a short drive in any direction and find a park, trail, or other public land to explore and spend quality time in. I feel so fortunate to live in a country that has so much public land and such a well developed park system. My feeling of gratefulness is even more amplified when considering all that Minnesota has to offer.
However, even though we have this bounty of green spaces (particularly here in Minnesota), I am increasingly becoming more aware of the deep inequity when it comes to accessibility to the outdoors. Nature should not be a luxury, but a necessity for our physical and mental health. And this has never been more apparent, or more important, than during a global pandemic. This has renewed an even stronger desire to ensure Eagle Bluff's programs are accessible to all people, regardless of their background, demographics, race, culture, or physical ability. I know our staff and board of directors have the same desire. Like many other centers like us, we are taking active, positive steps towards these goals.
It also reminds me that those of us who are privileged to have such easy access to the outdoors should do our part to give back. And there are so many ways to do that! Whether that's by picking up trash at a local green space, mentoring someone who is new to fishing or hunting, contributing money to or volunteering your time at your favorite environmental organizations, or being the leader that gets your family or friends to put down the screens and head outside, there are myriad ways to advocate for nature and help increase equity in the outdoors.
As the pandemic winds down (fingers crossed), let us not forget that nature was there for us when we needed it and didn't have anywhere else to go. This Earth Day and forevermore, let us double down on our efforts to conserve natural spaces, protect the environment, and increase access to the outdoors for everyone. Like esteemed author, farmer, and environmental advocate Wendell Berry said, "The Earth is what we all have in common." As I reflect on the past year and think about the future, I find myself deeply hopeful that collectively we have what it takes to make sure the beauty and restorative power of nature is protected and available and accessible to all.
Happy Earth Day!

Colleen Foehrenbacher
Executive Director
Eagle Bluff Environmental Learning Center