2022 J-Term Course
Driftless: A Study of People and Place
January 2 – 14, 2022
Eagle Bluff Environmental Learning Center
28097 Goodview Drive, Lanesboro, MN 55949
Course cost: $1,200 (includes lodging and meals)
4 credits available through Hamline University
Eagle Bluff is in our second year of providing accredited programming for college students! Through our partnership with Hamline University, we are offering J-Term courses for undergraduate students enrolled in any college or university. These classes will be taught largely outside, while featuring a diverse array of guest instructors, field trips, and outdoor activities. Learn more below!
The Driftless Area is as fascinating as it is complex
Sinkholes and State Parks. Steep terrain and sustainable agriculture. Uncommon art and thriving small towns.
Rising out of an otherwise flat surrounding topography, the Driftless Area is a bastion of conservation, creativity, and intrigue nestled between Twin Cities, MN, Madison, WI, and Dubuque, IA.
Explore what makes the Driftless so different from its surroundings
We will examine how unique geology can inform music and art, how topography shapes farming and tourism, and how biogeography can shape rural economies. Join us in tracing the history of people calling these sharp bluffs, narrow valleys, and clear waters home as we make our way through geologic and human time. Over the duration of the class, we will seek to define what it means to have a sense of place.
This course is field-based and experiential
Our classrooms include Eagle Bluff's expansive and beautiful campus, multiple state parks, Scientific Natural Areas, Effigy Mounds National Monument, several local businesses, working farms, and more. In addition to the learning units, the class will feature numerous outdoor activities to help grow our connection to the outdoors. Core assignments will be a daily journal, written assignments and a summative group project.
Course Information & Syllabus
The course will include units on these topics:
Karst geology
Biogeography
Oneota and Paleo-Indian history
Small town economic development
Sustainable agriculture
Chronic Wasting Disease
Community arts programs
Additionally, course activities will consist of:
Indoor rock climbing
High ropes course
Cross-country skiing
Snowshoeing
Fossil hunting
The course fee is $1,200 and includes lodging and meals. If you wish to pay for transferable credits, the cost is an additional $780 payable to Hamline University. Payment of course fee is required upon acceptance.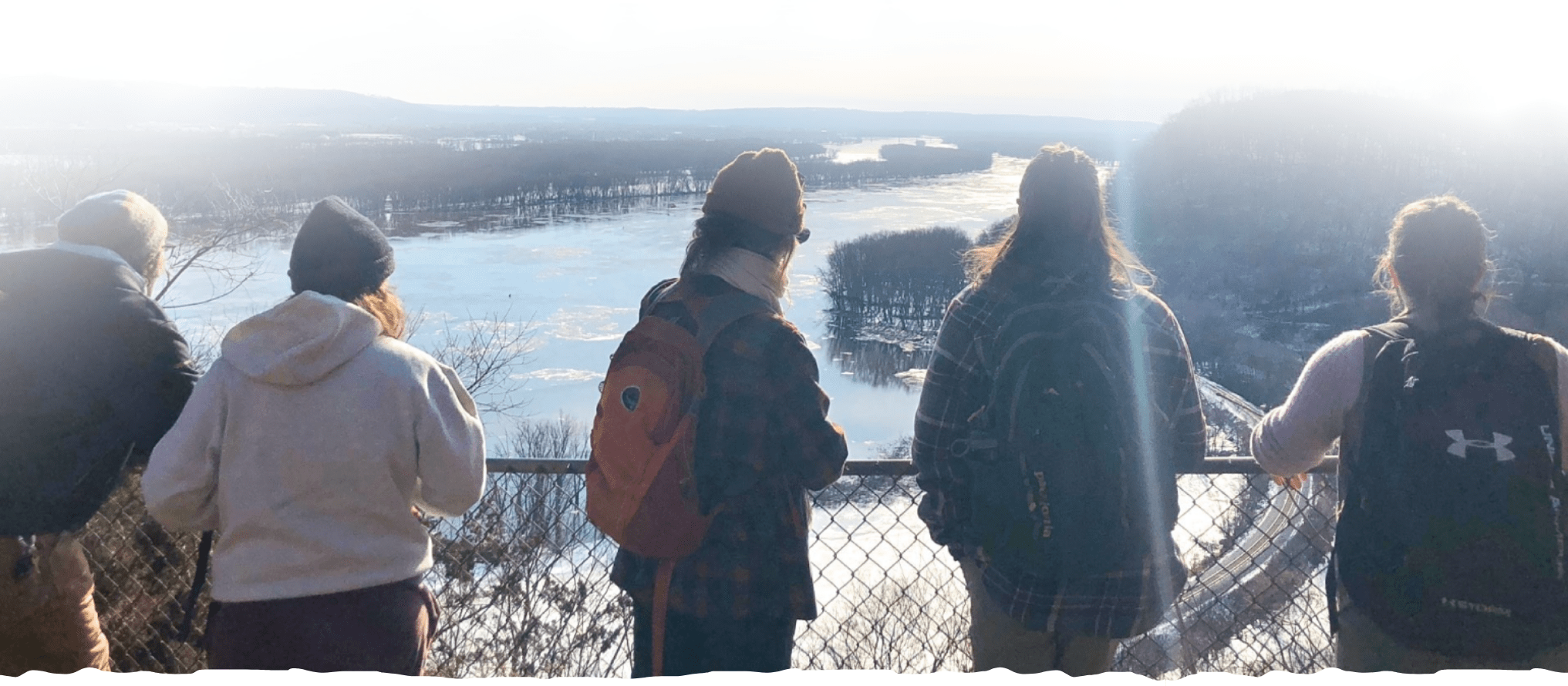 What are your COVID-19 protocols?

Eagle Bluff follows MN Department of Health protocols for COVID decisions; these policies are, of course, subject to change over time. As of September, 2021, we will be requiring either proof of vaccination or consecutive negative tests for COVID-19 in the two days prior to course start date of January 2nd, 2022. Masks will not be required when within the cohort but may be required at certain times during field trips.
Where will I eat and sleep during the course?

Students will sleep in Eagle Bluff's dormitory, and eat meals in the dining hall. Accommodations for any dietary needs will be made. During our two-night trip to Wisconsin, we will be staying in a retreat lodge setting and making meals as a group.
How much does the class cost?

$1,200 is the cost for the J-Term course. A deposit of $100 is required upon submitting your application.

In addition, if you wish to pay for the credits, the cost is $780 payable to Hamline University.
Do I have to pay for credits?

Paying for the credits is not required.
What process do I need to follow to receive the credits?

First, indicate that you wish to take the course for credit on the application. Then, you will be sent a form to fill out for Hamline, which can be printed and sent to them along with credit payment. Then, following the class, request a transcript from Hamline to be sent to your institution. Finally, check with your institution's registrar to confirm receipt of credits.

ACTC students only need to fill out the credit form through Hamline and the credits should be sent automatically to your school.
Are scholarships available?

Yes. If you receive financial aid from your undergraduate institution, contact them about extending the aid to this course. Eagle Bluff also has limited scholarship funds available to students in need; email henryw@eaglebluffmn.org with further questions. You will be asked to complete a brief questionnaire assessing your needs. If granted, scholarships are awarded for $500 off cost of tuition.
Who are the instructors for the course?

Professors for the class include Henry Whitehead, Eagle Bluff Adult Education Manager, Colleen Foehrenbacher, Eagle Bluff Education Director, as well as guest instructors.
What do I need to bring for the class?

A full packing list, course description, and syllabus can be downloaded here.
Who can apply?

Any enrolled college student (first year through senior) is welcome to apply!
How do I apply?

To apply, click the "Apply Now" button under the course description. You will be asked to fill out the required information form, answer a short essay question, and submit an official transcript. Once your application has been accepted, you will be notified by email.
What's your refund/cancellation policy?

Deposit payments and course fees are non-refundable. The deposit payment ($100) is due upon submitting your application. Full payment for the course is due on or before December 15th, 2021.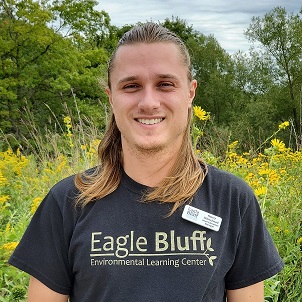 Henry Whitehead
Adult Education Manager
Henry has a B.A. in Environmental Studies from Macalester College and is pursuing his Masters in Education from Hamline University. When not teaching, he can be found hiking, biking, canoeing, and birding throughout the hills of western Wisconsin and southeast Minnesota.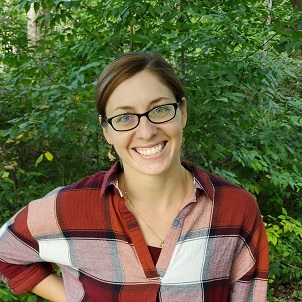 Colleen Foehrenbacher
Executive Director
Colleen has a B.S. in biology from Wittenberg University and completed her M.A. from Hamline University with a degree in Natural Science and Environmental Education. In her free time, she enjoys hunting, fishing, and exploring the Driftless Area with her dogs, Wren and Zarah.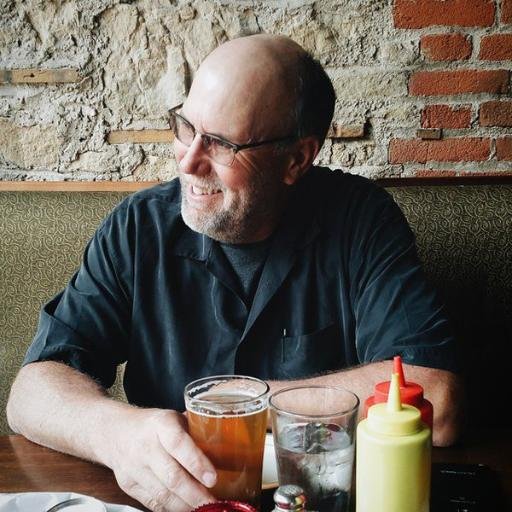 Doug Duren
Featured Guest Instructor
Doug is a farmer, teacher, and land management consultant who lives on his 4th generation family farm in western Wisconsin. He is a citizen leader in the fight to understand and manage Chronic Wasting Disease in his area. He also contributes to MeatEater, Inc.