MEA Weekend Family Retreat
October 15, 2020
@
10:00 am
–
October 17, 2020
@
12:30 pm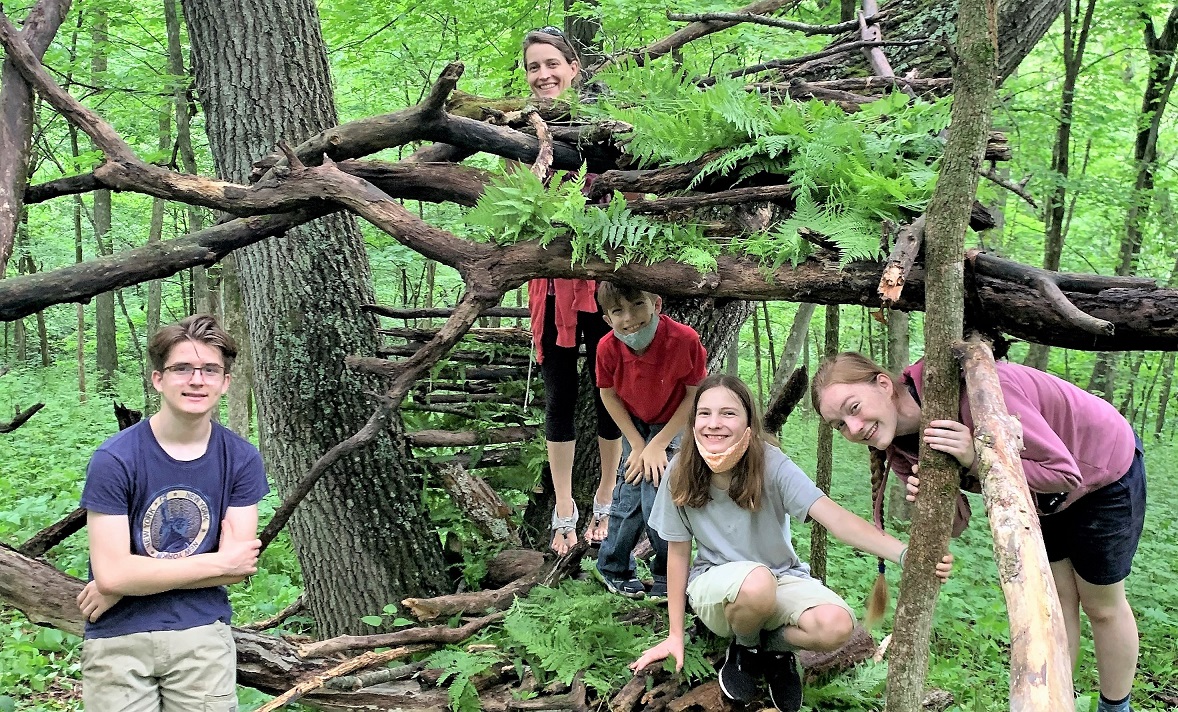 For families! All ages welcome, but activities led for children and family members ages 5+
Does your family want to spend time in the outdoors? Maybe try something adventurous? Learn a new skill? Join our MEA weekend family camp at our campus in Lanesboro on October 15-17, where we focus on providing families with the opportunity to try a variety of outdoor recreational activities. Connect with family members in the great outdoors this fall!
Participants will be staying overnight in our dorms and eating in our dining hall. COVID-19 protocols will be in place to help keep participants and staff as safe as possible during your trip. Please view those protocols below.
Weekend option:
2 nights, 2.5 days from Thursday-Saturday
$150/person with full array of classes, activities, and meals each day
Select first option during registration
Friday only day-use option:
You may opt to just attend on Friday for the day
$75/person for the day only on Friday (3 classes, 1 meal)
Select FRIDAY ONLY option during registration
MEA Family Weekend COVID-19 protocols

Eagle Bluff is committed to offering positive outdoor experiences while simultaneously adhering to health guidelines released by the CDC, Minnesota Department of Health, and the American Camp Association.

We ask that you adhere to the policies our staff have set so that you, your family, other participants, and our staff feel safe while participating in our programming. The following is a non-exhaustive list of protocols that you'll see in place for MEA Family Weekend. Other protocols will be shared with you during camp orientation, at meals, and during specific activities. Thank you in advance for your cooperation.

We'll be screening guests upon arrival and at breakfasts, following guidelines put out by the MN Dept of Health. This will involve answering some questions about possible symptoms, whether or not you've knowingly been in close contact with someone who recently tested positive for COVID-19, and also taking your temperature (looking for a below 100.4 temp). If anyone does not pass the screening, they will not be allowed to participate.
Anytime you head indoors in public spaces (i.e. not your dorm room) or you end up being in close quarters with other guests and staff, guests over the age of 5 need to wear a mask. Our staff will also be wearing masks anytime they're indoors or when in close contact with guests as well.
The aim is to be outdoors as much as possible for our activities and meals. If we need to move indoors due to storms, be prepared to wear a mask.
Families are asked to maintain social distance from other families, which is easier to do when outdoors. When social distancing can't be maintained outdoors or when we need to head indoors, guests and staff will wear masks.
Sharing of equipment will be done on a limited basis. We'll do our best to provide individualized equipment, and when sharing does happen, a lot of hand sanitizer will be involved. We also sanitize the equipment in between activities as recommended by the CDC and manufacturing guidelines.
Each family household will be given their own room for their stay. To avoid sharing bathrooms, we ask that our campers use their private dorm room bathroom throughout the weekend. Also as an FYI, our dorm can host 250 people, so for this family weekend we'll be well below 25% capacity so it should be pretty doable to avoid others in hallways and other common areas.
For meal service, families will be going through the serving line one-by-one. Staff will be in charge of serving all food and drink; there will be no self-serve options at meals. Food will either be put on a tray behind a serving glass or prepared and boxed in advance. As mentioned, we'll try to eat meals outdoors at assigned picnic tables, but if we do need to head indoors, families will be given an assigned table spot that will be well socially distant from others.
MEA Family Weekend cancellation policy

Registrations cancelled more than one week out, no matter the reason: full refund
If you needed to cancel within the one week window due to COVID-19: full refund.

However, we'd ask you to consider donating 10% of the registration fee, or $15 to cover the cost of the food that was ordered for the weekend.

If you need to cancel for a different reason within the one week window, and we hope you'd be honest 😃: 50% refund.
If we had to cancel the event on our end due to COVID-19 or low registration numbers: full refund.
---
MEA Family Weekend schedule
Thursday:
10-11am: Check-in
11: Orientation
11:30 Lunch
12:15-2:15 Class 1
2:15 Break
3-5 Class 2
5:30 Dinner
6:30 Free Time & Campfire Time
7:30 Night Hike
10 Quiet Hours
Friday:
(8-8:30 Check-in for Day Only Participants)
(8:30 Orientation for Day Only Participants)
(5:15 Departure for Day Only Participants)
8 Breakfast
9-11 Class 3
11:30 Lunch
12:15-2:15 Class 4
2:15 Break
3-5 Class 5
5:30 Dinner
6:30 Free Time
7:30 Family Olympics
10 Quiet Hours
Saturday:
8 Breakfast
9-11 Class 6
11:30 Lunch & Gift Shop
12:30 Depart
---
While at the family retreat, you'll be participating in 6 different scheduled activities!
Upon registration you'll rank which activities you'd like to attend. Activity descriptions are located on the registration page.
Family members can rank activities differently, but any child under the age of 12 must be accompanied by an adult during activities.
High Ropes Course
Archery
GPS Geocaching
Rifle Range
Shelter Building & Fire Starting
Indoor Rock Climbing
Root River Nature Hike
Animal Encounters
Settler Life
---
Related Events