Kent Nerburn: "Life Lessons from the Native Way" Virtual Talk
January 30, 2021
@
5:00 pm
–
6:00 pm
In this virtual event, Kent will share stories and insights from his thirty years of working with Native America, focusing on what he has learned about the Native way of living wisely upon the earth.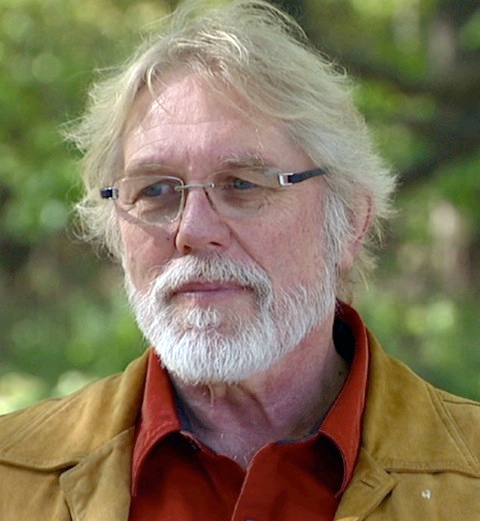 Kent Nerburn has been called "one of America's living spiritual teachers" by the prestigious web magazine, Spirituality and Practice: Resources for Spiritual Journeys, and "one of the few writers who can respectfully bridge the gap between Native and non-Native cultures" by Harper Collins publishers. Kent has twice won the Minnesota Book award and is the author of 16 books on spirituality and Native American subjects, including the internationally-recognized trilogy, Neither Wolf nor Dog, The Wolf at Twilight, and The Girl who Sang to the Buffalo; Small Graces, The Artist's Journey, and Chief Joseph and the Flight of the Nez Perce. He holds a Ph.D. with distinction from Graduate Theological Union and the University of California at Berkeley and has lived and worked among Native American communities for thirty years.
---
Pick up Neither Dog nor Wolf trilogy at an independent bookstore near you!
---
Suggested dinner menu:
Squash Soup
1 butternut squash, medium to large, peeled, seeded and cut in chunks
1 chopped onion or leek
2 Tbsp. butter
1 tsp. rosemary (or thyme)
1 cup whole milk (or heavy cream)
6 cups chicken stock or broth (or 6 bouillon cubes in 6 cups boiling water)
3 Tbsp. real maple syrup (or 1/4 cup brown sugar)
Salt and pepper
hot pepper sauce to taste
1/2 cup chopped and toasted walnuts
In a large pot, sauté squash and onion in butter until onions are soft. Add remaining ingredients (except walnuts) and simmer for 1-2 hours, until tender. Blend or purée in batches until smooth. Garnish with walnuts.
Corn Bread
2 cups corn meal
1 cup flour (whole wheat pastry flour, or all purpose white flour)
1/3 cup sugar
1 tsp. baking soda
1 tsp. salt
2 cups buttermilk (or a mixture of plain yogurt and milk)
3 tbsp. oil
Heat oven to 375 degrees. Butter a 9-inch square pan or pie pan. Combine dry ingredients in mixing bowl. Combine buttermilk and oil, then add to dry ingredients and mix well. Pour batter into pan and let stand 10 minutes.
Bake 35-40 minutes, until sides pull away from pan and the top is golden brown. Let cool 5 minutes in the pan, then turn out and serve warm.
Homegrown Tea
Steep dried or fresh leaves in boiled water, to taste. Use leaves of raspberry, blueberry, mint, anise hyssop, lemon balm or Oswego (otherwise known as monarda or bee balm.) To sweeten, add a bit of maple syrup.
Wojapi Berry Sauce
4 cups fresh or frozen berries.
1/2 cup waterMaple syrup or honey, optiona
Use any mix of raspberries, blueberries, strawberries, blackberries, cranberries or seeded choke cherries. Simmer all together until it forms a thick sauce. Sweeten to taste.