J-Term 2020 – Driftless: Anatomy of a Region
January 3, 2020
@
12:00 pm
–
January 13, 2020
@
12:00 pm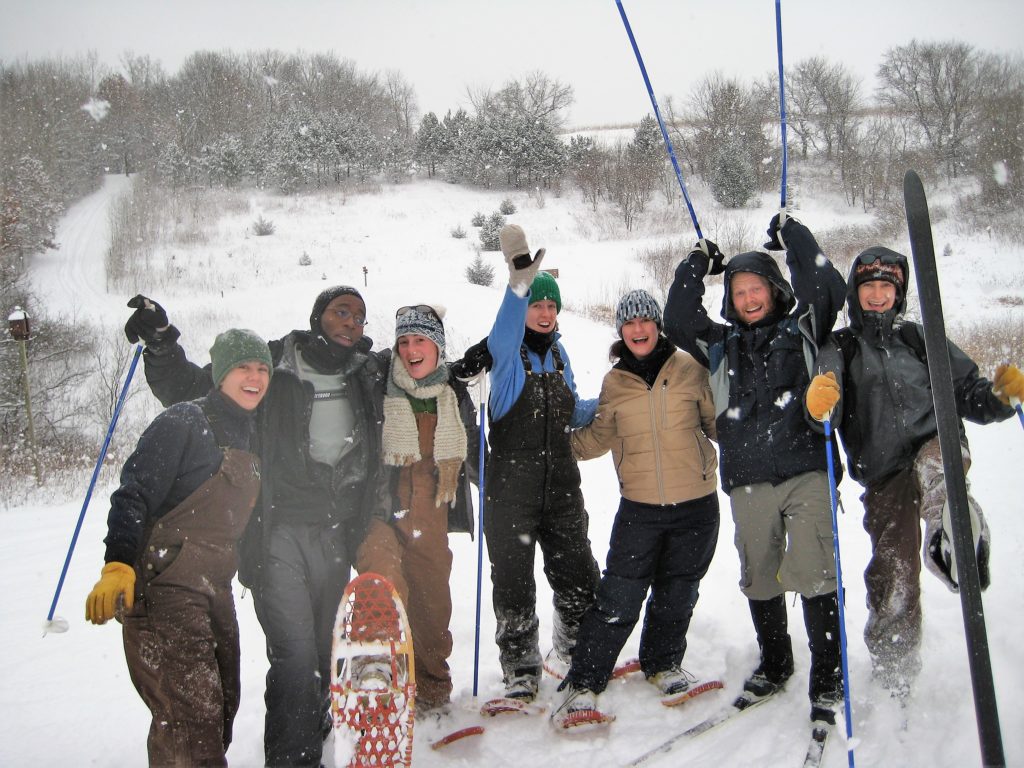 Sinkholes and State Parks. Steep terrain and sustainable agriculture. Uncommon art and thriving small towns. The Driftless Area is as fascinating as it is complex.
Rising out of an otherwise flat surrounding topography, the Driftless Area is a bastion of conservation, creativity, and intrigue nestled between Twin Cities, MN, Madison, WI, and Dubuque, IA.
This course explores what makes the Driftless so different from its surroundings. We will examine how unique geology can inform music and art, how topography shapes farming and tourism, and how biogeography can shape rural economies. Join us in tracing the history of people calling these sharp bluffs, narrow valleys, and clear waters home as we make our way through geologic and human time. Over the duration of the class, we will seek to define what it means to have a sense of place.
This course is field-based and experiential. Our classrooms include Eagle Bluff's expansive and beautiful campus, multiple state parks, Scientific Natural Areas, Effigy Mounds National Monument, several local businesses, working farms, and more. In addition to the learning units, the class will feature numerous outdoor activities to help grow our connection to the outdoors. Core assignments will be a daily journal, written assignments and a summative group project.
The course will include units on these topics:
Karst geology
Biogeography
Oneota and Paleo-Indian history
Small town economic development
Sustainable agriculture
Chronic Wasting Disease
Community arts programs
Additionally, course activities will consist of:
Indoor rock climbing
High ropes course
Cross-country skiing
Snowshoeing
Archery
Fossil hunting
Winter survival and first aid
The course fee is $1,110 and includes lodging and meals. If you wish to pay for transferable credits, the cost is an additional $780 payable to Hamline University. Payment of course fee is required upon acceptance.