Educator Training: Connecting Your Classroom To the Outdoors
Recurring event
see all
November 23
@
10:00 am
–
4:00 pm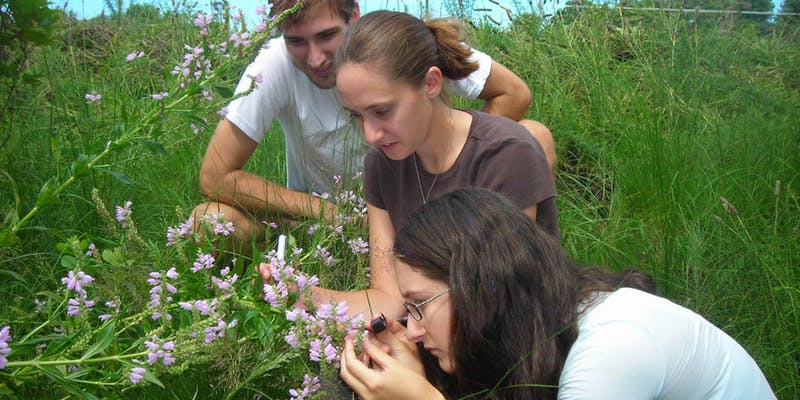 Looking for new ways to teach the process of science to middle and high school students? Would you like to feel more confident working with students outdoors? Join us for a free full-day workshop to give you the confidence and skills to do so!
Eagle Bluff ELC has partnered with The Raptor Center at University of Minnesota, UMN Extension and Wolf Ridge ELC to bring educators FREE workshops lead by experienced environmental educators to help them feel empowered to take learning outside.
Spend the day learning outdoor education techniques from experienced outdoor educators. Learn how to encourage student driven discovery through the power of observation, discover citizen science projects you can utilize in the classroom, and get your hands dirty designing your own experiments.
Workshop Goals
Empower teachers to take learning outside
Showcase how to use the RaptorLAB technology
Spark new ides and engage students with citizen science
Connect educators with other educators
These workshops are targeted at primarily 6th-12th grade educators but are open to classroom teachers of all grade levels and are led by skilled environmental educators.
Workshop Dates
June 24th at National Eagle Center in Wabasha, MN
September 21 at Carpenter Nature Center in Hastings, MN
November 23 at Eagle Bluff ELC in Lanesboro, MN
April 4 at Eagle Bluff ELC in Lanesboro, MN
The Grant
These trainings have been made possible by a grant from the LCCMR. This grant has allowed for the development of the "Outdoor Investigator" module of "Raptor Lab" and the FREE teacher trainings being held across the state of Minnesota.
The goal of this grant is to provide Minnesota classroom teachers with the resources to support their students in outdoor and citizen science projects. This grant utilizes The Raptor Center's "Raptor Lab" an online platform with three modules that highlight 2 different aspects of wildlife careers, and provides the structure for students to develop their own project using the scientific process.
Raptor Lab
Raptor Lab is an interactive online learning environment that models the process of scientific investigation in real-world settings through the active role-play of different scientific careers involved in wildlife rehabilitation, and then provides a platform for students to team up and share their own inquiry-based investigations online. Raptor Lab is appropriate for students from sixth grade through high school.
Goals of Raptor Lab
Increase student interest in science, scientific careers, higher education, and the environment.
Engage students in timely environmental issues through experiential learning and scientific investigation.
Teach the process of scientific investigation by modeling its application within different real-world contexts.
Authentically model careers in science and the environment.
Develop leadership skills of critical thinking, systems thinking, collaboration, and communication.
Instill in students an action-based conservation ethic through outdoor, student-centered exploration.