Dinner on the Bluff: "Sharing the Land: A Conservation Cooperators Network"
March 25
@
5:00 pm
–
7:30 pm
$35.00
per person (includes dinner & talk)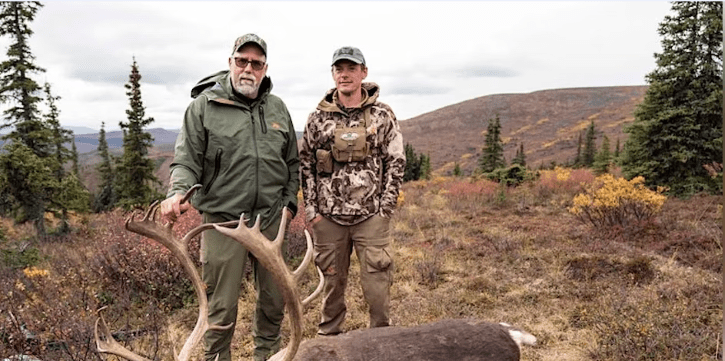 Doug Duren will speak about Sharing the Land, a conservation cooperators network connecting landowners with hunters & private land access.
One of the biggest challenges for landowners is getting work done on their property. A big challenge for people wanting to recreate in any number of ways, but especially foraging and hunting, is access to private land. Sharing the Land is built on the idea of trading work for access. This project is based on the Riley Game Cooperative, which Leopold started. They're currently working with Savage Arms and Vortex Optics on a number of short films on Riley, Sharing the Land and The Duren Farm. They're going to be featuring the Driftless Area in these films. You can read more about it here: www.sharingtheland.com
Dinner menu:
1st course:
– Potato leek soup
2nd course:
– Apple stuffed pork loin or vegan scotch eggs with polenta served with a chasseur sauce (gluten free, diary free)
Dessert:
– Gulab Jamun (Indian doughnut soaked in a rose and cardamom syrup)(gluten free, vegan)
Evening itinerary:
5:00pm – Dining hall doors open, beer/wine provided
5:30pm – Dinner in the dining hall
6:15pm – Dinner ends, move to Discovery Center auditorium
6:30pm – Presentation begins
7:15pm – Q&A with presenter
Speaker bio:
Doug Duren is a passionate hunter, farmer, land manager and conservationist. He is the owner of Lone Oak Interests, LLC, specializing in site and land management consulting and contracting services throughout Wisconsin and the Driftless Area.
In addition to his consulting and contracting work, Doug manages the Duren Family Farm near Cazenovia, Wisconsin where he has been working and hunting for over 45 years. The farm has been in the Duren family for 115 years. Current management includes acres enrolled in CRP and other conservation programs, raising grass fed beef, timber management for forest health, wildlife habitat and financial goals, as well as a variety of hunting, aesthetic and recreation objectives.
In addition to his individual clients, Doug has worked on a variety of projects with several public and private conservation organizations including American Forest Foundation, Aldo Leopold Foundation, Pheasants Forever, Wisconsin DNR and Wisconsin DNR Forestry, My Wisconsin Woods/Driftless Forestry Network, NRCS and FSA.
Duren is a frequent contributor to the Meateater television show, the Meateater podcast and The Meateater Guide to Big Game Hunting. Duren has also been a guest on the Joe Rogan Experience discussing hunting, land ownership issues and Chronic Wasting Disease (CWD). He has been featured in various regional and national publications for his work in conservation.
Lodging options:
If you are interested in lodging for the evening of the dinner, our friends at Anna V's B&B, Hotel Lanesboro, Root River Inn and Suites, and Stone Mill Inn & Suites (all in town in Lanesboro) have graciously offered a 10% discount for any event attendee who books a night stay with them ahead of time. Check out the confirmation email for details on how to redeem this offer.
About Dinner on the Bluff:
Located in the scenic bluff country of Lanesboro, Minnesota, Eagle Bluff is a non-profit, year-round environmental learning center providing education programs & outdoor adventures to over 16,000 children and adults each year. Through transformative hands-on experiences we aim to increase environmental awareness & academic literacy, spark curiosity & appreciation for the natural world, and empower people to care for the earth and each other.
Dinner on the Bluff, now in its 19th year, is designed to give thought-leaders and experts in the environmental field the opportunity to discuss issues with the broader Eagle Bluff community.
---
Sponsored in part by