Dinner on the Bluff: "Climate Change and the Fish on Your Plate"
February 29, 2020
@
5:00 pm
–
7:30 pm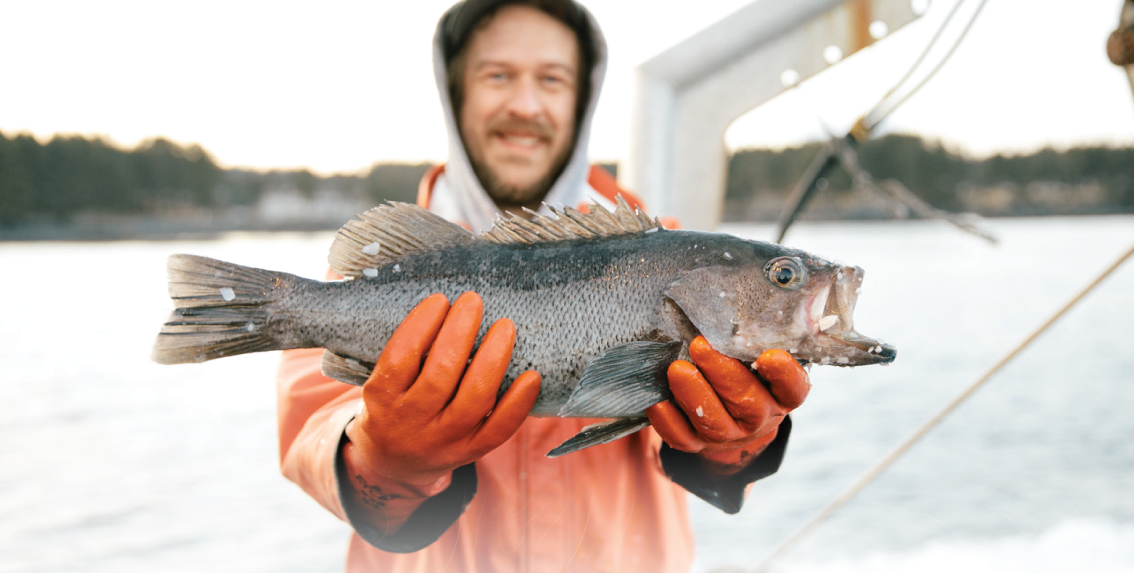 Nic Mink, Ph.D., CEO and Co-Founder of Sitka Salmon Shares, will be the featured speaker at Eagle Bluff Environmental Learning Center's Dinner on the Bluff event February 29th.
Nic's talk, "Climate Change and the Fish on Your Plate", will explore our changing oceans through the lens of the fish we consume and how a focus on small-boat, community based fishing can change the way we view and harvest from the ocean. Most people know our current seafood system is broken- filled with rampant fraud, poor-quality fish, mislabeling and frankly, deceit. In short, there is a really high cost for low-cost fish. Yet demand by consumers for transparency in the harvesting and production of seafood has the power to change and improve North American fisheries. This transparency is most easily created and monitored aboard small-boat fishing vessels from small fishing communities along the coast. There is great wisdom in the hook and line and it's our responsibility to re-discover that wisdom in order to create sustainability now.
Nic Mink is the CEO and Co-Founder of Sitka Salmon Shares, a direct-to-consumer seafood company that is a leading provider of premium wild Alaskan seafood to home cooks in the Midwest. Before becoming a fishmonger, he spent more than a decade in academia, earning a PhD in history, with an affiliation with the Gaylord Nelson Institute of Environmental Studies, from the University of Wisconsin in Madison.
---
Doors open at 5pm
5:00-5:30: Check-in & appetizers
5:30ish: Dinner is served
6:15ish: Speaker begins
7:00ish: Audience Q&A
Nic's speech will be accompanied by a three-course dinner featuring sockeye salmon provided by Sitka Salmon Shares. Doors open at 5:00 pm. Guests are encouraged to bring their own adult beverage of choice.
Menu
Appetizers:
Pico Guacamole with chips
Stuffed mushrooms
Accompaniments:
Mediterranean Chickpea Salad
Dinner Roll
Main Course:
Sockeye Salmon (provided by Sitka Salmon Shares)
Lemony Herb Couscous
Honey Glazed Carrots/Sauteed Sugar Snap Peas
Dessert:
Lemon Tiramisu with Blood Orange Coulis
Note: When purchasing ticket, please provide any dietary needs (i.e. gluten free, vegan, food allergies)
---
Dinner on the Bluff is sponsored in part by the University of Minnesota Extension's Regional Sustainable Development Partnerships program and the Lanesboro Area Community Foundation.
Dinner on the Bluff, now in its 16th year, is designed to give thought-leaders and experts in the environmental field the opportunity to discuss issues with the broader Eagle Bluff community.
Refund Policy:
Tickets are 100% refundable if Eagle Bluff is notified of a cancellation before 4:30 p.m. on Wednesday, February 26th.